President's Message
Peggy Ehlers, Ed.D. (IN), President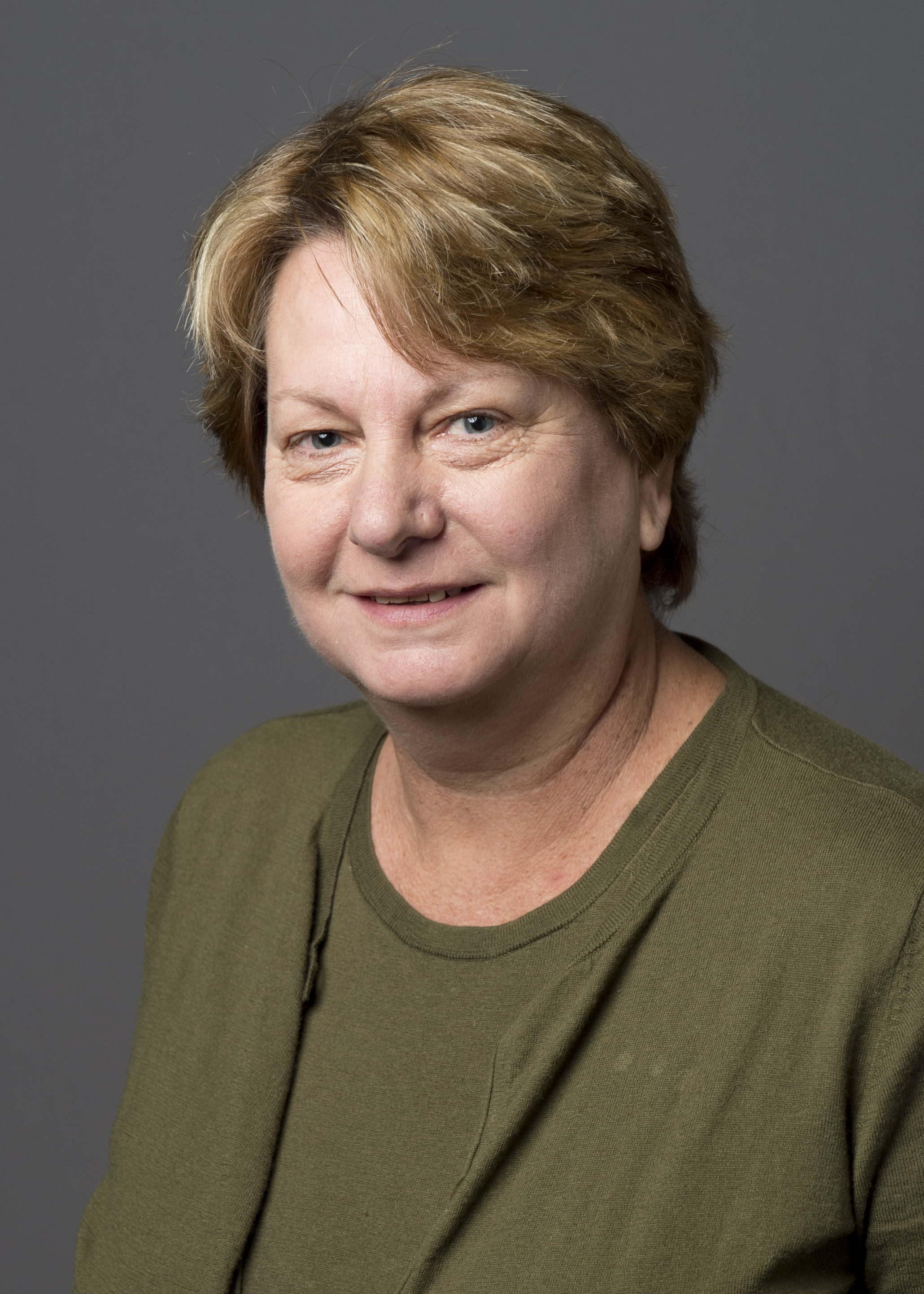 Dear NEAFCS Members,
Think Spring!
Our mid-west weather has been at least 20° F below normal this winter. It is not just the mid-west; it has been the entire mainland of the United States. Thoughts of spring make the cold weather more endurable. As I prepare this message, spring is just a few days away according to the calendar.
The JCEP Conference has evolved from its beginning as an association leadership training to an expanded leadership training conference. With its highest attendance ever at 250 attendees, this year's conference featured keynote speaker David Horsager, the author of 'The Trust Edge.' He spoke on 'Leadership Through Trust.' There were also twenty leadership concurrent sessions and Association meetings/trainings. This year's conference became an international conference with an attendee from Saudi Arabia. Kathleen A. Olson did a wonderful job of serving as conference chairperson.
Our JCEP Board held their Winter Board Meeting prior to the conference. The significant news from the meeting was the acceptance of a new association into the JCEP membership, the National Association of Extension Program and Staff Development Professionals (NAEPSDP). This is broadening the talent and skill around the 'JCEP' table.
Other highlights from the JCEP Winter Board Meeting include the Blue Ribbon Committee's exploration of a focus-based, national issues conference.
The Public Issues Leadership Development Conference (PILD) will be held April 12 – 15, 2015 at Crystal City, Virginia. The theme is 'Imagining Extension – Eyes on the Future…' Register at www.jcep.org – early bird registration ends March 20th. Our own Theresa Mayhew will be the chair for the 2016 Conference.
I want to share the take-away message of the JCEP Keynote Speaker, David Horsager. "The biggest cost an organization has in any area is a lack of trust. Everything is tied to trust which ultimately affects impact and resources".
Please remember how much "trust" you have in your communities, counties, regions and states. You make a difference in the lives of many.
Congratulations members – Naomi Bechtold – IN, Barbara Beaulieu – IN, and Sally Garrett – TX, who found the key in the February 2015 newsletter. Look for the hidden key in the newsletter, remember you are the KEY- Knowledge, Experience, and You - of NEAFCS.
My Best to all, have a great month.

Peg
[email protected]

---
Journal of NEAFCS Article Submission Deadline Extended to March 16, 2015
Lauren Weatherford (WV)
, JNEAFCS Co-Editor/Co-Chair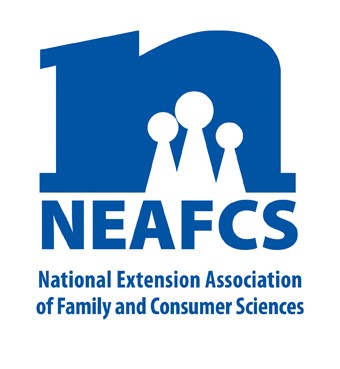 Due to inclement weather we will be extending the deadline for the submission of articles for the 2016 edition of the Journal of NEAFCS. All articles are due to Jessica Hill at [email protected] by March 16, 2015.
---
Upcoming Webinars and Webinar Subcommittee Notes
Julia Zee (HI), Webinar Subcommittee Chair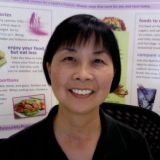 Join us for an upcoming members-only webinar on "How to become a powerful PIN-fluencer!" with Alice Henneman, MS, RDN (NE) and Joanne Kinsey, MS, CFCS (NJ) on Tuesday, March 31, 2015 (2:00 p.m. EST, 1:00 p.m. CST, 12:00 p.m. MST, 11:00 a.m. PST).

Learn how to pin most effectively, with the most appropriate images and text, Pinterest Analytics, and more! Reserve your webinar seat now at https://attendee.gotowebinar.com/register/9019196390888743938
Our next webinar topic is Preventing Identity Theft, date to be announced soon.
If you have a topic that you'd like to share with NEAFCS members, submit a proposal online anytime. NEAFCS webinars are peer-reviewed and presented to a nationwide audience. Visit the webinars webpage (http://www.neafcs.org/webinars) for upcoming webinars, archived presentations, and proposal submission. Contact Julia Zee ([email protected]) if you have any questions.

Back to top
---
Sub-Committee Spotlight
Debby Mathews (AL), President-Elect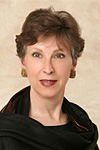 It's time to give a "Shout Out" to the Impact Compilation Team's newest member, Mary Liz Wright of Illinois. In last month's eNEAFCS, the Improving Children's Lives slot was listed as "to be determined". Mary Liz filled the slot. She reviewed what our affiliate members have done to help children grow and develop in highly positive ways, and put that news into a report form that is bright, clear and easy to read. Again, to Terri and all your Public Affairs team members working on this critical project, "Thank you for this very intense work!" We are all eager to read the 2015 Impact Statements.
Now it's time to focus on another subcommittee that is working to get outstanding concurrent sessions selected for our 2015 Annual Session at The Greenbrier. Please join me in thanking the Professional Development subcommittee for their work. This group is chaired by Margaret Jenkins of Ohio. Patricia Brinkman, Katie Johnson, and Cindy Shuster are the other members of this committee. By the way, they are all from Ohio! Members of the other regions of the country are certainly eligible to join this group. So, think about signing up for this committee. Patty Merk, VP for Professional Development, oversees the work of this committee and the webinar committee.
Right now Margaret and team, and the forty-five NEAFCS members they recruited to review and score concurrent session proposals are hard at work. They are reviewing the 127 proposals that came in by the deadline. All program tracks have submissions. That is great for us, because it means that regardless of your FCS program assignment or degree, there WILL be a session to mark as a "must attend" in your Annual Session program!
If you are one of the 45 reviewers, please know that we appreciate the time and effort you are devoting to this project. Each proposal is reviewed by five members-one each from all four regions of the country, plus one "at large" member. This work is done between February 26 to March 15. Wow!
Hats off to Margaret, Patricia, Katie, Cindy and the forty –five of you who shall remain anonymous! We thank you for assuring us that concurrent sessions address emerging issues, a relevant problem or community need, and that they are of the highest quality!
---
Update on JOE Editor Selection
Luann K. Boyer (CO), NEAFCS Journal of Extension Board Representative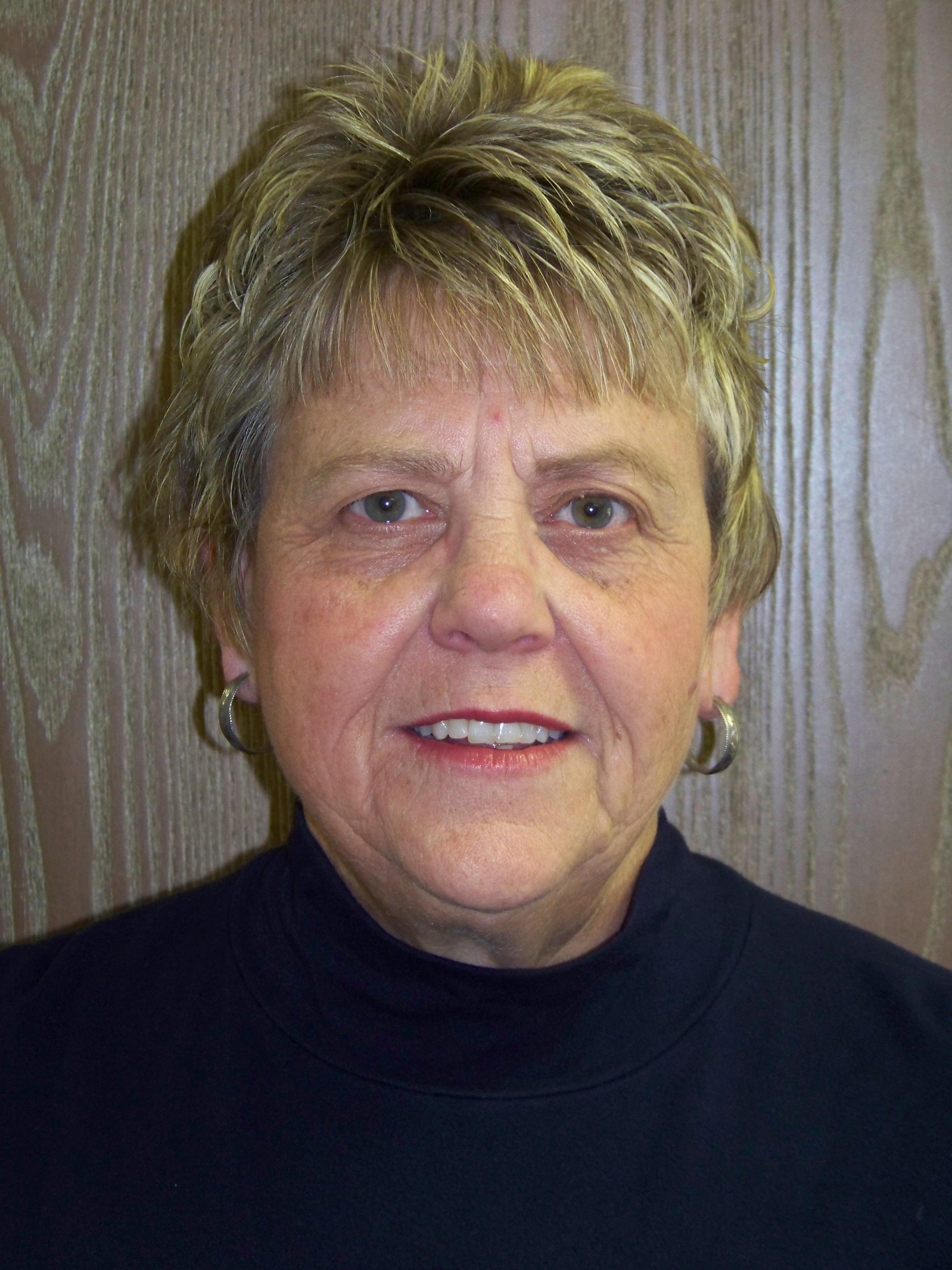 The selection of a new Editor for the Journal of Extension is progressing with select candidates scheduled for interviews the week of March 23 in conjunction with the Extension Journal Inc. (EJI) Board of Directors meeting. Dr. Laura Hoelscher will retire December 2015 after 15 years as Editor for JOE. The JOE Board plans on the transition of editors to be smooth and the online publishing of the Journal to stay on schedule.
Laura has done a great job mentoring Extension professionals on submissions to the Journal which will also be an expectation of the new editor. The Strategic Plan for EJI includes encouraging Extension faculty to submit their work, whether it be an extensive program research evaluation or reporting on regular educational programs through Tools of the Trade and Ideas at Work.
JOE is always soliciting Extension professionals who enjoy reviewing Journal submissions, and there is especially a need for individuals with Family and Consumer Sciences expertise. The qualifications can be found on the website at www.joe.org under About Joe and Guidelines for Reviewers.
If I can answer any questions about submitting articles to Journal of Extension, or applying to be a reviewer, call or email me at 970-768-0322 or [email protected].
---
JCEP 2015….A Time to Renew, Reflect, Re-energize!
Nancy Stehulak (OH), Central Regional Director


Were you one of the lucky people who attended JCEP? I was looking for just a bit of a respite from the cold winter weather here in Ohio. That was what I was looking forward to. But what I got from JCEP was a whole lot more!
David Horsager's message on the importance of trust in today's workplace was outstanding. He reminded me of how much more energy I have when I can trust. He also went into great detail about what happens when trust gets eroded. That was a presentation that will stick with me for a long time.
But that was only the beginning. As the Central Region Director, I got the most awesome job of working with our affiliate officers in the NEAFCS breakout session. We spent time asking affiliates to share how they are managing the problems of their affiliates. As we learn how important it is to rely on email and technology, remembering the importance of high touch…making connections personally and on the telephone… to encourage members and to remind people how important they are in the work of Extension is equally important.
Day two's breakout session was even more energizing as we worked in small groups to consider this professional organization called NEAFCS and to think about what it brings to us. I liked the groups responses to what our affiliate members are saying. One of our members talked at length about the importance of mentoring our newest members at our annual session from the registration process through reviewing the agenda and helping a 'newbie' select activities and breakouts that would support them in their work.
I did come home exhausted….and excited to be a part of this organization called 'Extension'.

---
Nominating Committee Continues to Seek Candidates
Kathleen Olson (MN), Immediate Past President & Nominating Committee Chair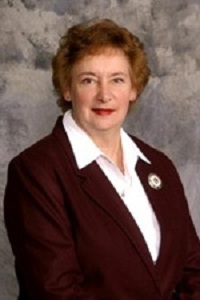 The Nominating committee continues to seek candidates for positions on the NEAFCS election ballot.
Available positions include: President Elect, Treasurer, Vice President for Public Affairs, Vice President for Awards and Recognition, Central Region Director and Southern Region Director, to serve for a 2 year term; President-elect is a 3 year term.
To find position descriptions and the nomination web form, please visit: www.neafcs.org/forms-and-templates.

You may also contact Nominating Committee members with questions:

Eastern Region
Robin Lynn Kuleck (PA)
Linda Law Saunders (NY)

Western Region
Phyllis Lewis (WY)
Traci Armstrong Florien (AZ)

Central Region
Gail Brand (NE)
Cindy Evans (KS)

Southern Region
Lorrie Coop (TX)
Ines Beltran (GE)

Back to top
---
What Happens in Vegas-Should NOT Stay in Vegas: More on JCEP Leadership Conference 2015
Joey Peutz (ID), Western Regional Director
Nancy Stehulak (OH), Central Regional Director
Susan Routh (OK) Southern Regional Director
Daryl Minch (NJ), Eastern Regional Director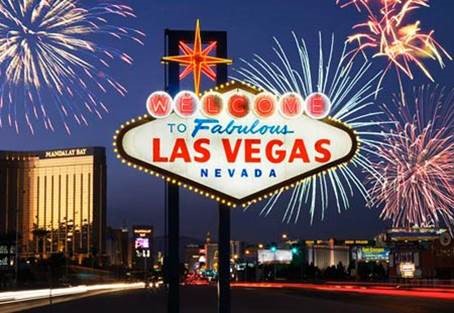 Our Immediate Past-President, Kathleen Olsen, started off the 2015 JCEP (Joint Council of Extension Professionals) Leadership Conference being held in Las Vegas, Nevada by saying "What happens in Vegas, should NOT stay in Vegas. How right she was! As your Regional Directors we thought that such great information was shared during this conference that two articles were warranted for this eNEAFCS edition.
The Conference theme was Leading Through Trust. Keynote speaker, David Horsager spent 3 hours talking about trust. As trust levels in an organization increase you have more retention, innovation, and productivity. There are 8 pillars of trust. They include consistency, commitment, clarity, contribution, competency, connection, character and compassion. We believe that Extension truly does provide that trusted evidence-based education.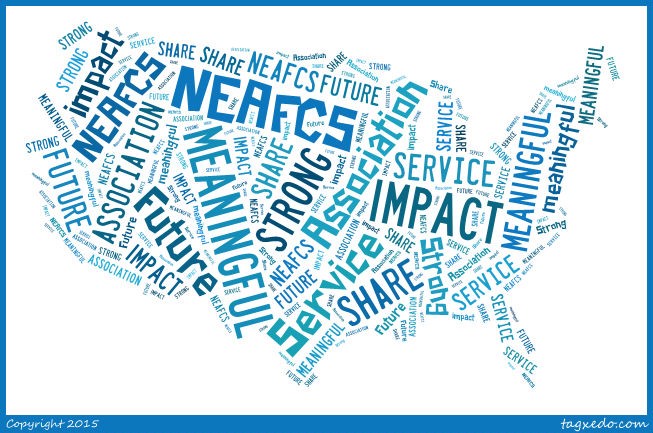 We are celebrating our 125th Anniversary of the second Morrill Act this year. Speaker L. Washington Lyon reminded us that we have a rich tradition of providing access and enhancing opportunities for all. There is a great YouTube clip that can be found at https://www.youtube.com/watch?v=kE22mjvXE88.
JCEP also announced that they have a seventh association joining the council. The National Association of Extension Program & Staff Development Professionals is an official member. This addition to JCEP will allow those individuals not working in a specific content area to have a voice, receive great professional development, and be included. After all, one of the pillars of trust is connection.
As your Regional Directors we wanted to share what a positive and informative conference this was. We are working to better serve you and to build on those pillars of trust. Don't hesitate to contact us if you need anything.

Back to top
---
Annual Session 2015 Things To Do Nearby
Pre/Post Conference Activities
David Roberts (WV), Lincoln County Families and Health Agent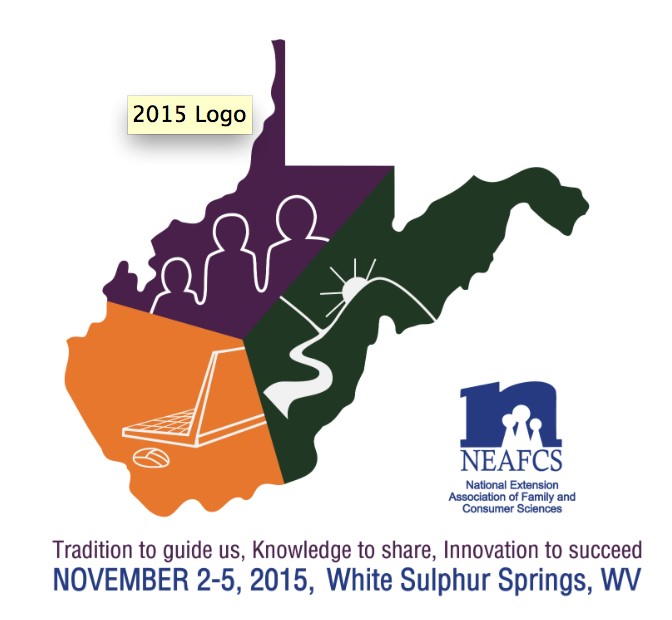 While making travel plans to attend the 2015 NEAFCS Annual Session this November, make time to explore and enjoy the beautiful, natural splendor that will surround you in the hills of West Virginia. Many opportunities to witness the "wild and wonderful" exist, including Cass Scenic Railroad — a short 90-minute drive from White Sulphur Springs. The State Park is located in the town of Cass, where the town and railways have remained unchanged since 1901.
On October 31, a fully restored Shay steam engine locomotive will pull from the station to take riders on a haunted train ride through the surrounding mountains. Prefer a more laid back and relaxing experience? The November 7th Steam Shutterbug Weekend provides an opportunity for photographers to explore the area to capture the perfect moment.
The full experience includes a night spent in one of the restored company houses, which now serve as vacation cottages. For more information on the events at Cass Scenic Railroad, as well as West Virginia's 35 other state parks, visit www.wvstateparks.com.
Located on the grounds of the State Capitol Complex in Charleston, the Culture Center showcases exhibits that focus on every aspect of history, culture and art from across the state. The state museum is open 9 a.m. – 5 p.m. Tuesday through Saturday. For more information on the culture and history of West Virginia visit www.wvculture.org.

Back to top
---
Meet the Board
Patricia (Patty) Merk (AZ) VP for Professional Development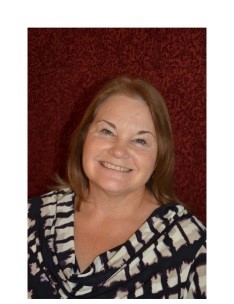 Last fall, the NEAFCS Board members completed the Strengths Finders inventory, tool that helps a person discover their top five strengths out of 31 identified by research. It came as no surprise to me that one of my top strengths is that of learner. So it is no wonder that for the past 6 years of my 22 years of membership, I gravitated to involvement in committees under the Vice-President for Professional Development. One of those committees is the program committee which conducts much of the planning and organization around the concurrent session presentations and showcases of excellence for the Annual Session. Serving on this committee helped to bring the importance of my membership in NEAFCS into focus. Being a part of encouraging proposal submissions, recruiting reviewers, assigning proposals, reviewing proposals through the blind review process, notifying presenters and scheduling presentations into a conference program put me in touch with so many members that made my membership have deeper meaning. I learned so much, not just about our organization, but about our members, about their programs, success stories and challenges.
As a long-standing member of NEAFCS, there have been ebbs and flows in my involvement. As a new member it took time to learn my job and about our state affiliate. Eventually, seasoned members explained how to become involved on national committees. I served on committees under the Vice-President for Awards and was on the team that started the silent auction. Eventually, I was asked to consider a nomination for Western Regional Director and served from 2002-2004. During that time and for the next 8 years, my husband and I took on additional responsibilities of caregiving for our elderly parents. Board service took on a different meaning at that point, providing respite and support as well as even more ways to meet and connect with members and of course, learning.
Having attended all but a few annual sessions in the past 22 years, the office of Vice-President for Professional Development appealed to me. I learned so much from committee service and had already served on the Board. I was honored to be nominated and then elected. Since beginning this journey last fall, I have seen this opportunity as one of professional growth, not just for myself, but for all members.
My fields of study are early childhood development, family studies and human development, and I belong to associations related to those content areas also. However, I consider NEAFCS my professional home. As I get to know my fellow Board members and an increasing number of members who serve on committees, I seek your thoughts, opinions and inputs as to how we can help you on your professional development journey.
As for my personal home, I live in Chandler, Arizona, a Phoenix suburb with my husband of 28 years. We have two children and three grandchildren, ages five and under. I have a Ph.D. in Family Studies and Human Development from the University of Arizona (2005), a M.S. in Child Development and Family Studies (1981), and B.S. in Journalism from Indiana University, Bloomington (1978). My current Extension programs include teaching 16 hours of early brain development to child care professionals in a statewide program called Brain Builders for Life, managing Roosevelt Early Childhood Family Resource Center and overseeing Parents As Teachers Home Visitation program and the T3 Train the Trainer program for hearing and vision screening. My favorite quote about learning is from Socrates: "Education is the kindling of a flame, not the filling of a vessel." I hope to provide leadership in kindling the flames of our members as you continue your professional growth and development.

Back to top
---