Resolutions New Beginnings, New Opportunities
Saving Options for 2016 PILD Conference!
FAQs to Submit Awards Applications Online
Journal of Extension Board Report
Tools for Inclusive Classrooms
Plan on 2016 Annual Session in Montana
Meet the Board VP for Awards and Recognition
Parliamentary Pointers for Effective Meetings--Preparing the Agenda

Important Dates

Members-only Webinar Jan 26
Webinar on Webinars - Practical Guidelines for Presenting Webinars

PILD 1st Timers Applications Due Feb 1
2016 Affiliate Impact Statement Data Reports Due Feb 16
PILD 1st Timers Scholarship Winners Notified March 1
PILD Early Bird Registration Due March 18
PILD Hotel Room Block Closes March 18
JCEP Leadership Conference Feb 10-11
Public Issues Leadership Conference April 10-13

NEAFCS 2016 Annual Session Sept 12-15
Big Sky, MT

NEAFCS 2017 Annual Session Oct 15-19
Omaha, NE
NEAFCS 2018 Annual Session Sept 24-27
San Antonio, TX
---

National Extension Association of Family & Consumer Science
140 Island Way, Ste 316
Clearwater Beach, FL 33767
(561) 477-8100
[email protected]
President's Message
Debby Mathews (AL), NEAFCS President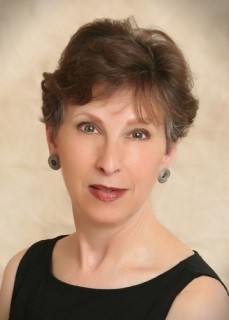 Happy New Year!

During Christmas break as I lay in bed one night listening to rain coming down really hard non-stop, I tried to not notice a leak in my bedroom. It is one of those troublesome leaks that regardless of the number of times you have it worked on, it is not going away. I decided to be like Danny in The Shining; I would just close my eyes and pretend it was not there-and maybe when I opened my eyes it would be gone. Oh well!

For many of you and the people you serve, the excessive rain and flooding stories you could tell from late December put my small problem in perspective. In fact, you and your clients are still dealing with the misery caused by flooding. Please feel free to contact me and share your stories. If Extension disaster response/EDEN resources were used, that would be good to know, too. I pray that none of you has been impacted.

This kind of sharing is a form of engagement that I encourage all in NEAFCS to embrace this year. You are all high achievers, and NEAFCS exists to create an environment that encourages the development of more high achievers. In order for this to happen we must share information with one another. As David Mathews, president of the Kettering Foundation says, in a high achieving, engaged community (and NEAFCS is a community), leaders function not as gatekeepers, but as door-openers bent on widening participation."

As a pleasant reminder of the engagement we experienced at Annual Session 2015, please go to our website and see our photos. Also, if you missed the AS recap webinar- that is on the website, too. As a final plug for engagement I congratulate Kim Neloms from Alabama for being the first to let me know she found the engaged gear icon in the December eNEAFCS. Please contact me directly at [email protected] to let me know when you find the icon this month.

Best wishes for the New Year!

Sincerely,
Debby

Back to top
---
Resolutions - New Beginnings, New Opportunities
Theresa Mayhew (NY), President-Elect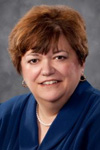 The holidays are behind us and 2016 is looming large. For many of us, this is a time for New Year resolutions. According to a University of Scranton survey, only 40% of adults will still be honoring their resolutions by June, so try not to overdo. The following guidelines can be helpful in keeping any resolution -- whether it be work, personal or NEAFCS-related!

Most experts recommend that you limit yourself to no more than three resolutions. The more specific your goals are the better. A classic example might be 'clean office.' Ramp up your success rate by breaking that broad task into more manageable pieces like clean out desk drawers, go through boxes piled on floor, or clear off work table. Set time frames for each mini-task.

Take it easy on yourself. As with any effort to change a habit there will be slip up's. Forgive yourself and move on. The important thing is to keep moving forward and get back on track, as my dad used to say. Writing your goals in your planner or calendar is a good way to keep them on your radar screen and increase your success rate.

Keep your eye on the prize. It's easy to lose focus sometimes. One of my favorite sayings is "Life is what happens when you are making other plans." In other words, expect the unexpected. As Extension educators, many of us have come to expect that as the norm. The key is to maintain flexibility and to roll with the punches. Sometimes we need to alter our resolutions -- and that's okay.

Know that your National Board is here to help you keep your NEAFCS resolutions -- whether it's to apply for an award, forward impact statement data, join a national committee, present a webinar, or submit a concurrent session proposal for Annual Session. We hope that 2016 proves to be a great NEAFCS year for you. Remember -- we're only an email or phone call away!

Back to top
---
Apply for NEAFCS Awards!
Dianne Gertson (TX), Vice President for Awards & Recognition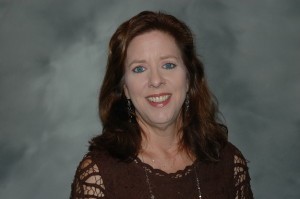 The NEAFCS on-line awards system opened December 1. Now is the perfect time for you to showcase your excellent programs and get the recognition you deserve! Award applications are due by March 15, 2015 for regional and national judging. However, each affiliate will have their own deadline in order to get their judging completed to send the top contenders on for regional and national consideration by the deadline. Be sure to check with your affiliate awards chair to find out when your deadline will be.

Visit the Awards section of the NEAFCS website to find out more about NEAFCS awards. You can refer to the Awards-at-a-Glance section for brief award descriptions and application instructions, and the Awards Manual for very specific and detailed instructions. You can find examples of national award-winning entries, as well as Award Winning Applications FAQs and Award Winning Tips.

If you have never applied for a national award before, now is a great time to start! If you are unsure of where to submit your program for an award, you can submit it in more than one categoryjust be sure to customize it for that specific award category (but you can only win in one category for that program). If you have any questions about the awards application process, contact your affiliate's Vice President for Awards and Recognition, or feel free to contact me at [email protected] Be sure that you have paid your dues on time to be eligible to apply for awards. I am looking forward to seeing the evidence of all the wonderful programs that I know are being presented by our colleagues across the United States! Good luck!

---
Call for JNEAFCS Articles
Meagan Brothers (IN), Journal of NEAFCS Editorial Subcommittee Marketing Officer




If you were able to attend Annual Session at the Greenbrier, you know how wonderful of an experience it was! Being my first Annual Session, I was overwhelmed and excited by all of the amazing stories from you about the impact youre having in your states. Wouldnt you love to share those stories with a broader audience? Submitting an article to the Journal of National Extension Association of Family and Consumer Sciences not only expands the capacity for creating greater impact across the nation, but also allows you to show pride in the work you are doing. Your story could spark an interest in someone else to help them find a program or audience that would break them out of the box.

Submissions can be in one of three categories: Research (discusses research procedures and outcomes, whether basic or applied, quantitative or qualitative, which are essential to successful Extension programs), Best Practices (may not always incorporate a research component, but should focus on lessons learned through practical applications), or Implications for Extension (features trends and other emerging issues of benefit to Family and Consumer Sciences professionals). We hope you will consider submitting your story and encourage others in your state to contribute to the journal. Dont miss the opportunity to submit an article to the JNEAFCS by March 1, 2016.

See complete Submissions Guidelines at http://www.neafcs.org/journal-submission-guidelines and forward submissions to both Sarah Ransom [email protected] and Lauren Weatherford [email protected].
---
Saving Options for 2016 PILD
Glenda Hyde (OR), Vice President for Public Affairs


Cost-saving options are available for the Public Issues Leadership Development Conference (PILD). The conference is April 10-13 at the Hyatt Regency Crystal City in Crystal City, VA.

NEAFCS affiliates are encouraged to send representatives from their state to attend this jam-packed, informational and motivational conference sponsored by the Joint Council of Extension Professionals (JCEP). See the PILD brochure and schedule at the JCEP web page http://jcep.org/images/PILD/2016-PILD/2016%20Schedule-01-2016.pdf. Be sure to coordinate with your Affiliate President and your supervisor.

Applications are now available for twenty (20) $200.00 scholarships to NEAFCS PILD first-time attendees and are posted at www.neafcs.org under the Public Affairs tab. The application deadline is February 1st. Only one scholarship can be awarded in a state, so be sure to contact your Affiliate President to let her/him know about your interest.

Registration will open the second week in January at the JCEP web page. Early Bird Registration is $400.00 and is due by March 18. Regular registration is $450.00.

Early bookings can help you save, too. Special room rates apply when you book your room at the conference hotel with the JCEP block by March 18, while the supply lasts. Airlines may have better rates for early bookings, too. Some states have Professional Development funds with quarterly application deadlines. Ask your supervisor about this option.

The PILD Conference coincides with the Cherry Blossom Festival season. It is a beautiful time to visit our nations capital and engage in these exciting opportunities.
---
FAQs to Submit Awards Applications Online
Dianne Gertson (TX) Vice President for Awards & Recognition

Here are answers to frequently asked questions about submitting award applications online.
Why are there only 3 places to upload my awards documents?

This does not mean you can only upload 3 documents. You can combine all your documents into one file and upload them all together. There are different ways to do this. You can copy and paste all the documents into one document, you can scan them into one file, or you can use the Adobe Acrobat combine files feature. If you have very large files then you can use the other 2 upload options in the awards system.

How do I delete a file that I uploaded? What do you mean upload a blank document?
The system does not have a delete option. Therefore, if you want a file deleted you must create a blank document (a page with no words) and upload it in the place where the document was that you want deleted. This will

override the unwanted document.

How do I edit a file that I uploaded?
If you decide to edit your application, you will need to re-upload all of your files again. You cannot delete a file that has been previously submitted. To remove the file, re-upload the files you want included, and upload a blank page for the file you want to delete.

How do I know that I have the correct files uploaded?
Log in and go to My Profile on the NEAFCS webpage and click view transactions from within your member profile sub-menus. Open your most recent receipt and it should show you the files that are currently uploaded.
Do I have to upload my total awards application?
The awards that move on to the national level have to be uploaded. Check with your Affiliate Awards VP for Affiliate specific information.

Consult the Awards Manual online and follow the general guidelines for putting together awards as well as the specific guidelines for your award category.

The affiliate Vice President of Awards can request a copy of the links to their members submissions after your state awards due date has passed. This is only if your affiliate members uploaded them to the NEAFCS awards webpage. our NEAFCS Vice President for Awards and Recognition this information .

Feel free to contact me, Dianne Gertson with any questions. [email protected] or call 281-342-3034
---
JOE Board Report
Luann Boyer (CO), NEAFCS Representative to Journal of Extension


The Extension Journal (EJI) Board is pleased to introduce the new editor for the Journal of Extension. Debbie Allen assumed the role of editor-in-chief of the Journal January 1, 2016. Allen has worked as a writer and editor for more than thirty years in the fields of journalism, scholarly publications and book editing, educational publishing, and technical writing and editing. She has substantial experience managing complex editorial projects.

Allen has been involved with the Extension System since 1996, first as a publications editor in the University of Kentuckys Department of Agricultural Communications and more recently as an eXtension copy editor. She is a strong believer in the mission and values of Extension and is eager to assist Extension professionals in advancing theories and practices which can be used to share with the public knowledge and expertise gained through university research. In addition, she enjoys mentoring others and developing friendly and productive relationships with her colleagues.

Besides working (and playing) with words, Allen enjoys spending time with her husband, hanging out with family and friends, and roughhousing with her dog. Her favorite activities include traveling, which she and her husband do as often as they can, and exploring woodlands, which she and her husband do when she can talk him into it!

With Debbies expertise and extensive background, the Board is excited about the next 50 years for the Journal. I encourage NEAFCS members to not only make reading the bi-monthly issues of the Journal one of your 2016 professional resolutions, but also you and your colleagues will submit at least one article about an innovative family and consumer sciences program in your county, region or state.
---
Dining In a Success
Daryl Minch (NJ), Eastern Region Director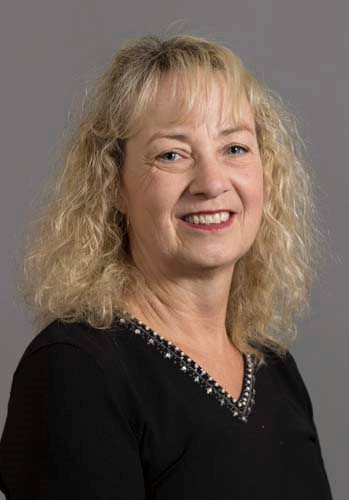 Thank you NEAFCS members for helping make the American Association of Family and Consumer Sciences (AAFCS) second annual FCS Day and Dining In for Healthy Families a huge success. As of December 3rd, more than 125,000 people from all 50 states, 6 continents, and 12 countries committed to "Dining In"! (AAFCS Fast FACS, December). AAFCS congratulated the:

Top Organizations (by total commitments): (1) Walk Kansas

Top Organizations (by # of individual sign-ups): (1) NEAFCS and (2) University of Tennessee Extension.

Top AAFCS Affiliates (adjusted for affiliate size) - Our Golden Plate Winners!: (1) Kansas; (2) Indiana & (3) Kentucky

Your Face Book posts, tweets, articles & news releases made a difference. Lets start planning for next year.

Back to top
---
Tools for Inclusive Classrooms
Ines Beltran (GA), Diversity subcommittee member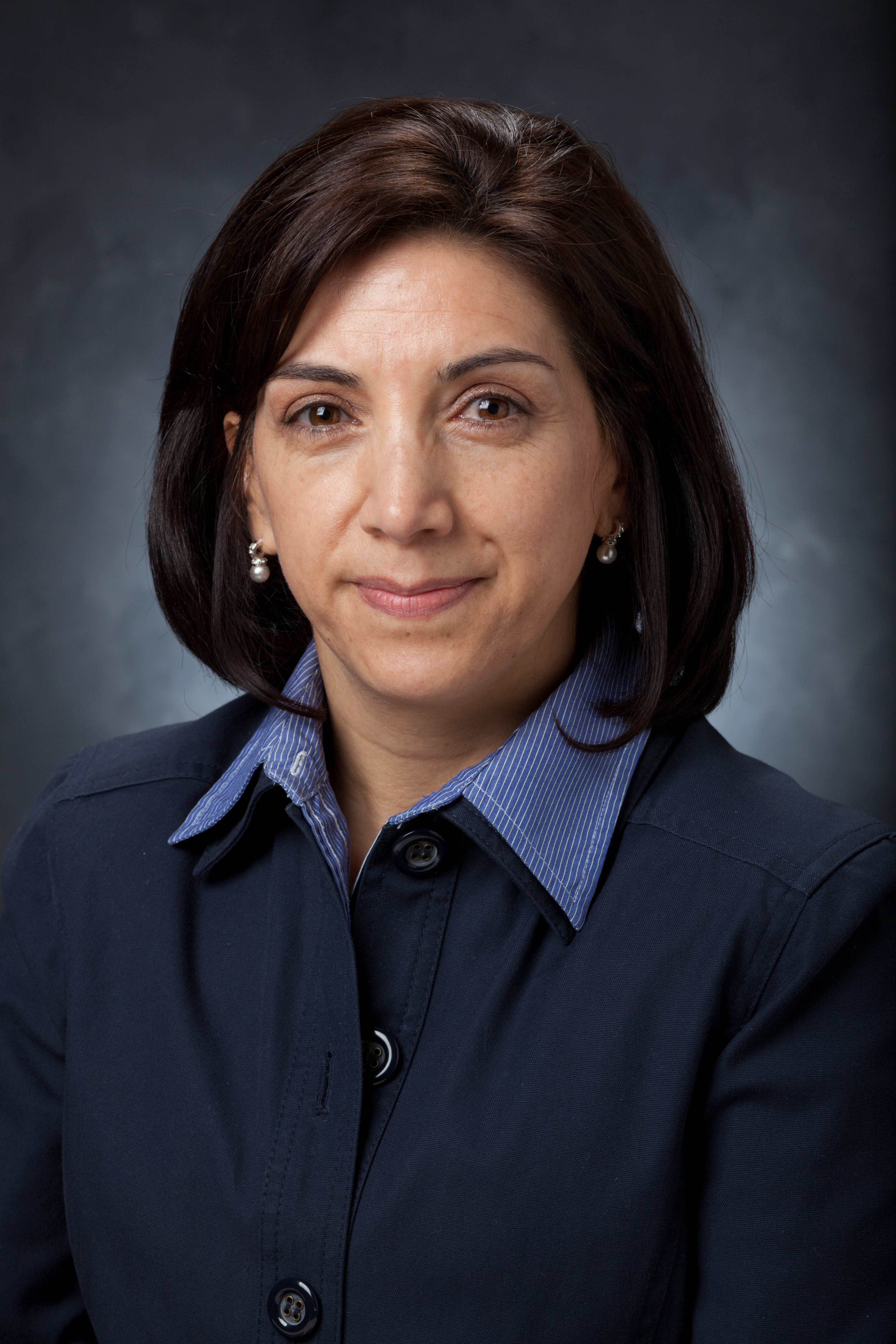 The United States includes immigrants as well as political refugees, indigenous Americans, and descendants of people from every continent on the globe. This boundless diversity has resulted in the inventions, discoveries, ideas, literature, art, music, films, labor, languages, political systems, and foods that enrich American culture.

Educators must offer inclusive environments where cultures are respected and celebrated, so we will be helping all our clients become well-rounded global citizens.

Barbara Gross Davis in her excellent book, Tools for Teaching writes: There are no universal solutions or specific rules for responding to ethnic, gender, and cultural diversity in the classroom. Perhaps the overriding principle is to be thoughtful and sensitive. She recommends that you, the teacher:
Recognize any stereotypes.
Rectify any language patterns that exclude any groups.
Be sensitive to terminology that refers to specific ethnic and cultural groups as it changes.
Tell your students that you want to hear from them if an aspect of the course is making them uncomfortable.
Become informed about the history and culture of groups other than your own.
Dont refrain from criticizing the performance of individual students in your class on account of their ethnicity or gender.
Select texts and readings whose language is gender-neutral and free of stereotypes.
Do not assume that all students will recognize cultural, literary or historical references familiar to you.
All clients come from unique backgrounds and, as a result, have varied expectations that are grounded in their communities, families and previous learning experiences.
---
Plan on 2016 Annual Session in Montana
Tara Andrews and Sheila Friedrich (MT), 2016 Annual Session Co-liaisons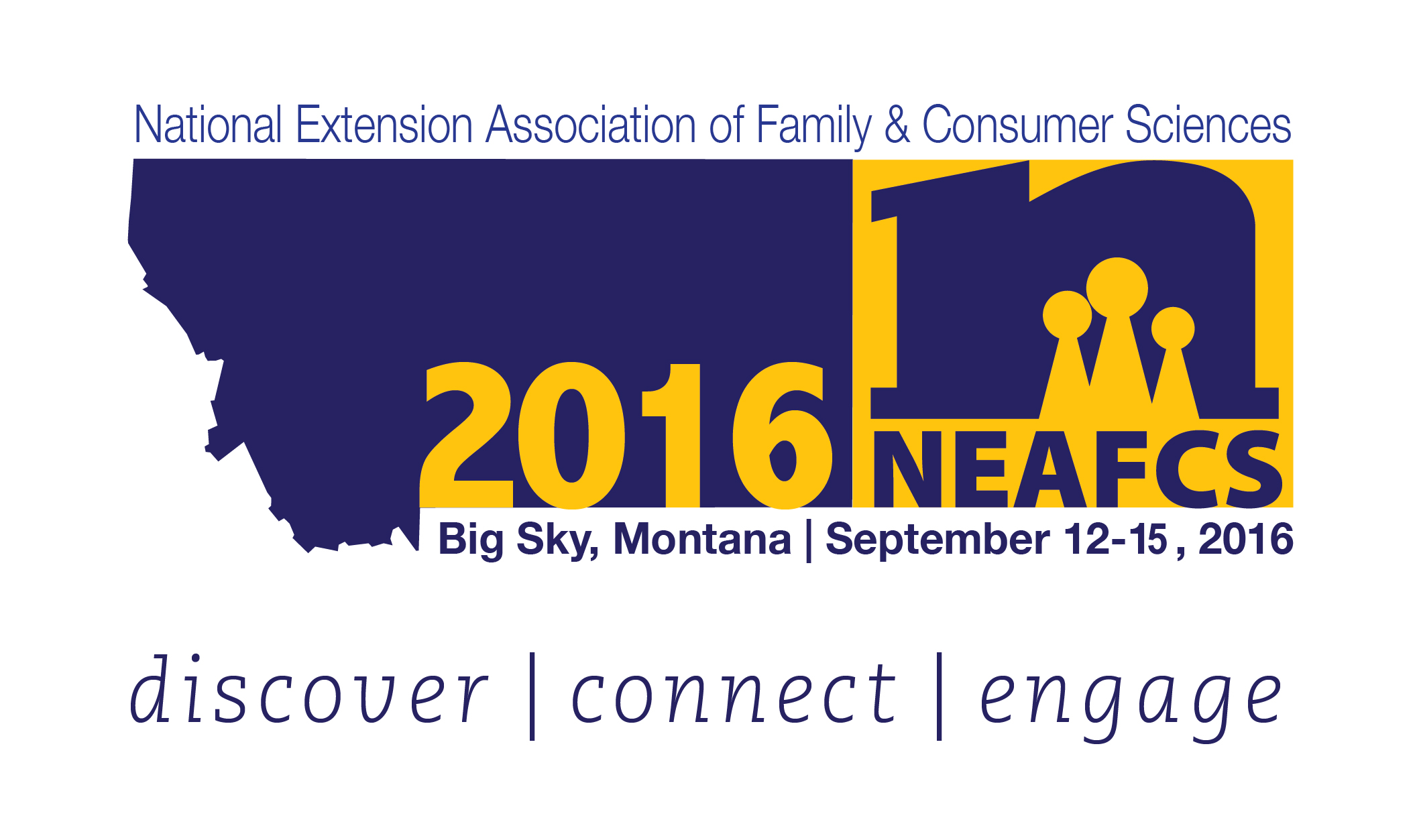 Im in love with Montana. For other states I have admiration, respect, recognition, even some affection. But with Montana it is love. And its difficult to analyze love when youre in it. (John Steinbeck, Travels With Charley: In Search of America; 1960.)

The Montana State University Extension family hopes that you too will discover what John Steinbeck meant during your trip to the NEAFCS Annual Session, September 12-16, 2016 in Big Sky, Montana. In the coming months, we will provide you with all the information needed to connect you to the best lodging, restaurants, tours, and activities making your stay both comfortable and memorable. Soon we will introduce our amazing speakers who will engage your mind and your heart with inspiring stories about the obstacles theyve overcome in order to reach their professional and personal goals.

Receive periodic updates, pictures, and links to some of the great opportunities in Montana. Let the NEAFCS website be your guide: http://www.neafcs.org/2016-annual-session.
---
Meet the Board
Dianne Gertson (TX), Vice President for Awards & Recognition

HOWDY! I am so excited to be serving on your board for the next two years. A little about meI come from a small community in Texas about 50 miles from Houston. I live not very far from where I grew up my dad is my next door neighbor.

I have been with Texas A&M AgriLife Extension since 2007 in my home county of Wharton. In 2012, I transferred to Fort Bend County. Prior to joining Extension, I worked for the State Health Department and area hospitals as a Registered Dietitian. My FCS programs focus on nutrition and health education, food safety and food preparation. As a member of the Texas Affiliate, I have served as District Treasurer, Associate District Director and District Director. I have also served on the TEAFCS Board as 1st Vice President (Awards), President-elect, President and past President. Thanks to one of my Texas colleagues, I joined the Awards and Recognition Training Subcommittee and here I am, serving as your Vice President for Awards and Recognition. As your VP for Awards and Recognition, I am thrilled to be able to recognize our members for the quality programming occurring around our country.

Away from work, I enjoy being outdoors, spending time with family and friends and baking. I have recently tackled baking kolaches!

NEAFCS offer opportunities for us, as members, to grow both professionally and personally. I encourage our membership to join committees, look for leadership opportunities and APPLY for AWARDS!!

I hope to see many of you in Montana at the National meeting. Dianne
---
Parliamentary Pointers for Effective Meetings -- Preparing the Agenda
Janice Strand (NM), Professional Registered Parliamentarian

The agenda for a meeting is usually developed by the president/chairman/presider with the assistance of the secretary who has the minutes of the previous meeting and can give information on business that must come before the group. The Open Meeting Law governs the agenda of meetings that are controlled by the Law.

Meeting agendas should include the following:

Call to Order include the time that the meeting is to be convened.

Approval of the Agenda this procedure is used when there may be changes to the agenda.

Adoption of Meeting Standing Rules recommended when contention is anticipated.

Reading/ Approval of Minutes If the minutes are distributed by email/US Mail several days before the meeting, the reading may not be necessary. Minutes are draft minutes until they are approved. The minutes are the legal document of what was done at the meeting, not everything that was said.

Reports of Officers The list should include only the officers who are expected to report. The officers are listed in the order they are listed in the bylaws. Some organizations have the treasurer report immediately after the reading of the minutes. The report is filed, not adopted.

Reports of Boards This may be the report of the Executive Committee, a summary of that meeting. If recommendations are included, the motion to implement the recommendation may be made at the end of the report.

Reports of Standing Committees Standing committees are those committees listed in the bylaws; these committees function throughout the year for which the officers serve. The committees are listed in the order in which they are listed in the bylaws. Only the committees expected to report are listed for a specific meeting.

Reports of Special Committees Special committees are formed to perform a specific responsibility and do not exist after their final report; after the responsibility is completed.

Special Orders These are matters that the bylaws require to be completed at a specific meeting; examples are election of officers, election of nominating committee, etc. It can also be issues made by a special order (by 2/3 vote) for this meting at a previous meeting.

Unfinished Business and General Orders Items on the agenda for the previous meeting but not completed at that meeting or items postponed from the previous meeting.

New Business New issues introduced to the group through the use of a main motion.

Announcements Made by the chair or by previous arrangements with the chair.

Adjournment When there is no further business, the meeting is adjourned; a time for adjournment can be listed.
Information on agenda can be reviewed in Roberts Rules of Order Newly Revised, 11th Edition, (RONR) pp. 353-375.
---