Discover / Engage/ Connect 2016 NEAFCS Annual Session Big Sky, Montana
It is not right or wrong … it is just different!
Meet the Board – VP for Public Affairs
Parliamentary Pointers - Standing Rules for Productive Meetings

Important Dates

PILD Early Bird Registration Due • March 18
PILD Hotel Room Block Closes • March 18
Members-only Webinar • April 5
Lead-free Rifle Ammo: Time for a Change?

NEAFCS 2016 Annual Session • Sept 12-15
Big Sky, MT

NEAFCS 2017 Annual Session • Oct 15-19
Omaha, NE
NEAFCS 2018 Annual Session • Sept 24-27
San Antonio, TX
---

National Extension Association of Family & Consumer Science
140 Island Way, Ste 316
Clearwater Beach, FL 33767
(561) 477-8100
[email protected]
President's Message
Debby Mathews (AL), NEAFCS President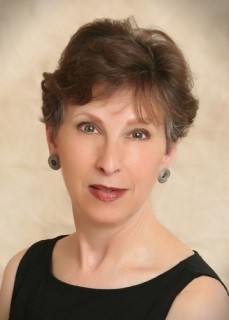 Dear NEAFCS members:

How good it was to meet with thirty-six affiliate officers from thirty states at the JCEP Leadership Conference February 10 and 11! Energy and engagement filled the air as President-elect Terri Mayhew, the two senior Regional Directors and I enjoyed two afternoon sessions with these leaders. Senior Regional Directors, Daryl Minch (Eastern), and Joey Peutz (Western) led a "futuring "session where several very doable proposals were presented. One proposal was to add a listing of study travel opportunities to eNEAFCS. So, please send those opportunities to Julie Cascio, eNEAFCS editor at [email protected].

Also, at the Leadership Conference JCEP's new Award for Creative Excellence was announced. Encouragement of innovation and creativity in addressing both existing and emerging issues is a key purpose of this award. The encouragement comes in the form of $250 to the award winner from each JCEP association. Association winners will then compete for the $1,000 "grand prize". To apply for this award go to www.jcep.org and submit your application online. Check that you are submitting as an NEAFCS member. May 1 is the deadline for NEAFCS members. The winner of this award will be determined by the NEAFCS national board.

From the thirty-five states that submitted Impact Statement reports to VP Public Affairs, Glenda Hyde recently, I know that NEAFCS members are getting amazing response to highly innovative programs and projects. So, please apply for the JCEP award!

Now, here is the hidden icon contest update. For February, the first three to find the engaged gear icon were Robin Eubank, Kathy Olson, and Sue Flanagan. Eighteen others also responded quickly to the February eNEAFCS icon search. Remember to respond directly to me at [email protected] when you find the icon this month.

Stay engaged, and keep up the good work!
Sincerely,
Debby

Back to top
---
Mobile Apps for Everyday Use
Karen Munden (VA), Southern Region Director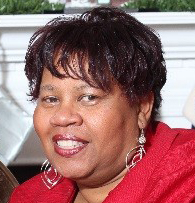 If you are anything like me, I have noticed during the past few years my usage of "Apps" on my smart phone and tablet has increased. Mobile apps range from managing your personal finances, learning new recipes, learning foreign languages, helping you to stay active, making purchases, using a dictionary, to games for all ages. There are also apps designed to help you remember things such as your passwords, ideas, and to keep special memories.

You may want to do your own investigation regarding apps that will make your professional and social life much easier. A few suggestions for apps include daily planner, business card organizers, presentation organizers, and photo organizers.

Also, have you ever wondered why some apps are free and some are not and who is paying for the free apps? According to www.onguardonline.gov some developers make money by selling advertising space within the apps. Some apps allow you to use the basic free versions in hopes that you would want to upgrade to the more advanced version, which includes fees. Some companies offer free apps to interest you in other products offered though their company for purchase. Other apps allow you to purchase add-on features within the app. To obtain additional information about Mobile Apps, visit www.extension.org.

Back to top
---
Discover / Engage / Connect 2016 NEAFCS Annual Session Big Sky, Montana
Kelly Moore (MT), President Elect for the NEAFCS Montana Affiliate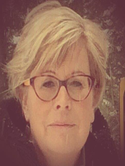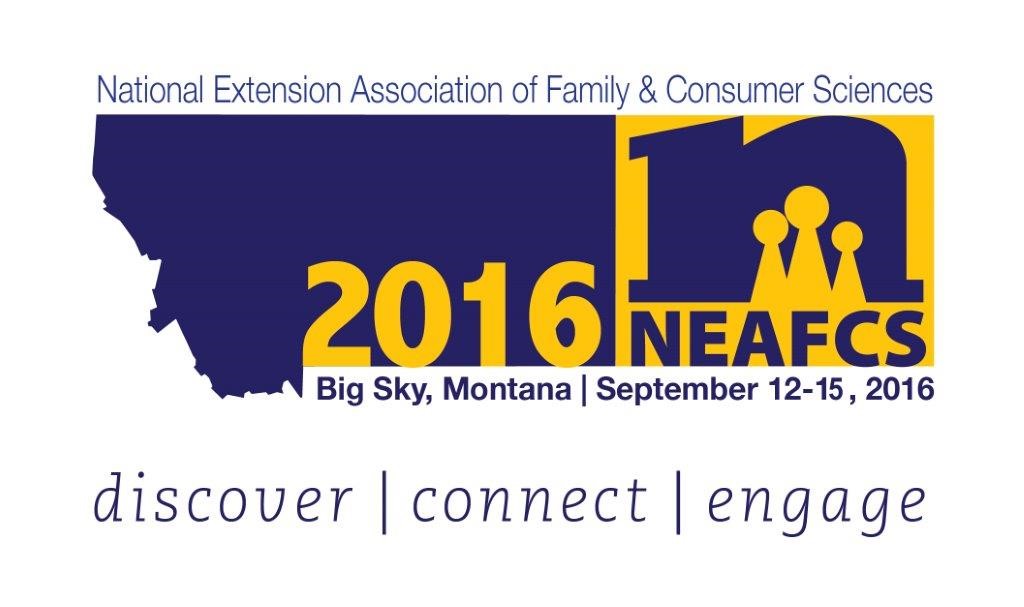 "The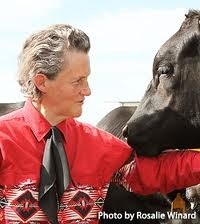 world needs different kinds of minds to work
together."
These are the words of Temple Grandin, one of our pre-conference speakers for the NEAFCS Annual Session in Montana. Diagnosed with autism at an early age, Temple, a self-proclaimed visual thinker, underwent extensive speech therapy. It is her acute insight and extreme sensitivity, she says, that makes her more able to share her story so effectively today. She is author of Animals in Translation; Animals Make Us Human as well as an autism advocate. In addition, she is the subject of a 2010 award winning HBO movie Thinking in Pictures. Her outstanding contribution to the agriculture community includes designing the cattle squeeze chute, which speaks of her amazing understanding and sensitivity to animals and their environments. We hope that you will be inspired by hearing Temple Grandin's story!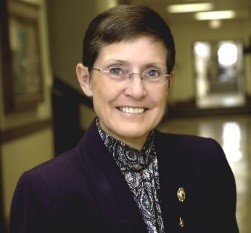 Marsha Goetting, also a featured pre-conference speaker, is truly a Montana treasure! She is a Professor and Extension Family Specialist at Montana State University in Bozeman, Montana. She is acclaimed for her expertise in financial management and estate planning. With over 800 workshops, 76 MSU MontGuides, and numerous national, regional, and state awards to her credit, her favorite audience continues to be FCS Extension professionals. Marsha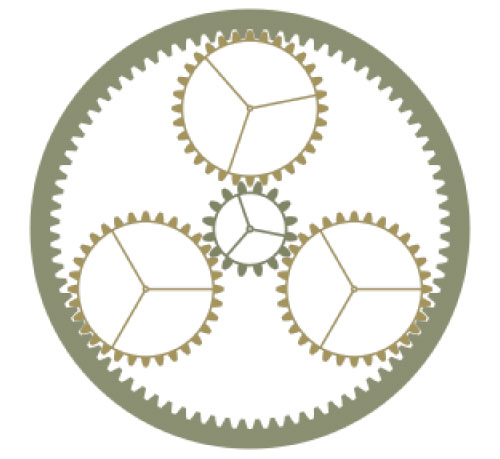 makes financial education FUN! She is a gifted wild flower photographer as well.

Now there are two more reasons to come to the NEAFCS 2016 Annual Session in Montana! Visit our blog at http://neafcsmontana2016.blogspot.com/ Let the NEAFCS website also be your guide: http://www.neafcs.org/2016-annual-session.

Follow eNEAFCS in the coming months for more details about each of these outstanding pre-conference offerings.
Tara Andrews and Sheila Friedrich, Affiliate Co-liaisons to the NEAFCS Annual Session Committee

---
It's Not Right or Wrong ... It's Just Different!
Edda Cotto-Rivera (GA), NEAFCS Member Resources: Diversity Sub-Committee Member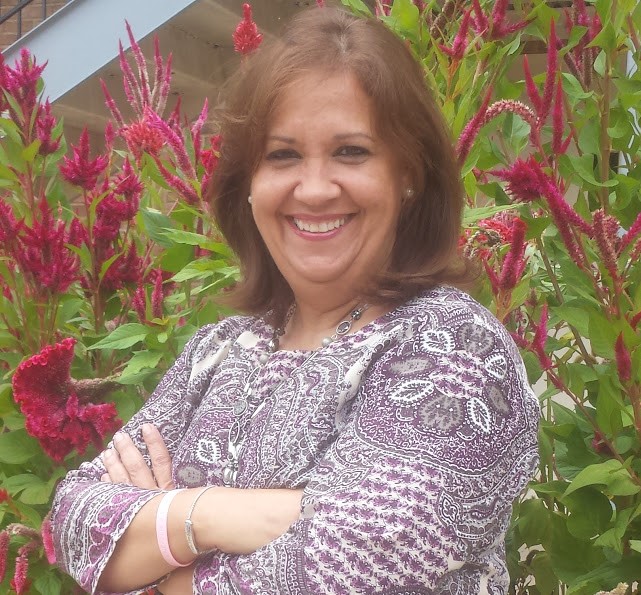 Have you ever used the diversity information available to you under the Member Resources section of our website? There are several links to webpages and content from universities and eXtension.

The eXtension website provides a framework of information about reaching out to new audiences. During the past couple of years, the Family and Consumer Sciences program in DeKalb County, GA has collaborated in different capacities with the local Women's Refugee Center. DeKalb is the most diverse county in our state and working with Iraqi and Iraqi Americans has proven to be a very rewarding experience. One eXtension resource states that cultures have different preferences, and when you teach with that in mind, the interaction produces more effective results. The educator will be seen as less judgmental and the audience will be less defensive.

Learning includes vivid conversations about the publications we produced about halal products (those products permitted or lawful to consume). Currently a group of 15 to 20 women are participating in our SNAP Ed Food Talk series. The exchange of ideas is dynamic; and provides a conducive environment for social interaction and learning. DeKalb County Cooperative Extension purchases the key ingredients at local halal food stores and shares new and healthier ways to use recipes often unknown to them. The SNAP Ed participants are learning about meal preparation, budgeting and food safety. They are discovering that these topics are important no matter what language you speak or to which culture you belong.

---
Self-Attuning - A Love Acronym
Trish Zilliox (AZ), Professional Development: Program Sub-Committee Member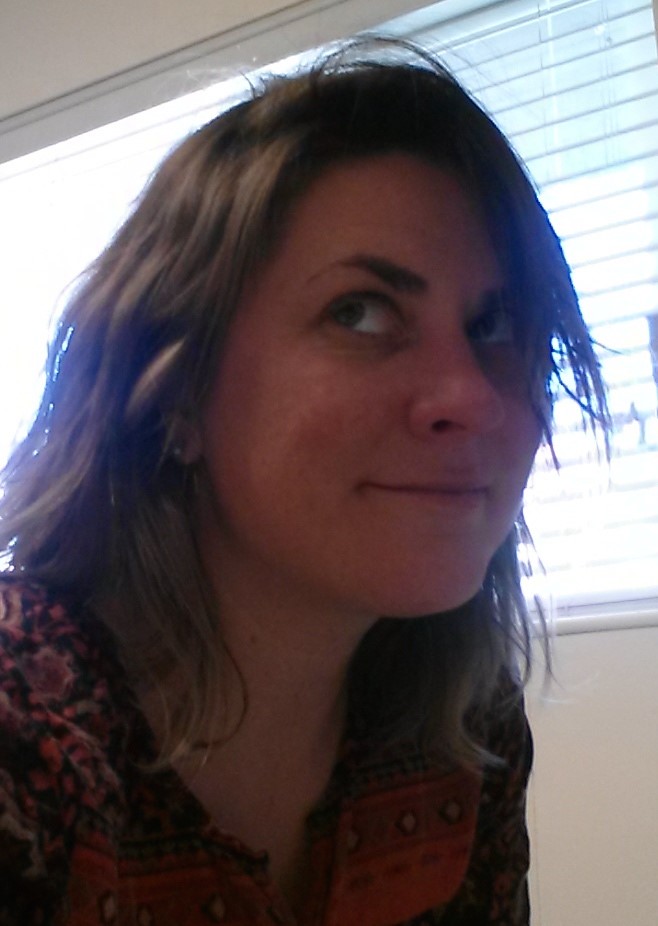 Being a part of the Extension system much of our work centers on love in the form of food, family, and childhood. Beyond these we are looking at programming to ensure that safety and health are held paramount. Through your days this month consider the words below to stay attuned to yourself.

Sleep: One of the most important things to do for overall wellness. Every part of you performs better with a good night's sleep.

Exercise: Move your body around. Swim. Skip. Laugh really hard. Walk outside.

Leisure: Leisure means not working. Enjoy a book, a film, or time alone or with loved ones as these are nourishing.

Food and Water: Eat more fruit and vegetables with their skins on. Drink more water.

Connections: Recognize those around you. Reach out through the web in good times. Use this to relax or for support during more challenging times.

Air: Breathe in and out. By slowing this process down it lowers heart rates, increases oxygen in your blood and revitalizes you from the inside out.

Reflect: Remember things from your past to make you laugh, make you cry, make you proud of your rich life. Jot down, draw, look at photos, reach out to an old friend or family member.

Excuse Yourself: Be kinder to yourself if something is gone undone. Ask to be excused or take another day if you need more time.

Back to top

---
Meet the Board
Glenda Hyde (OR), Vice President for Public Affairs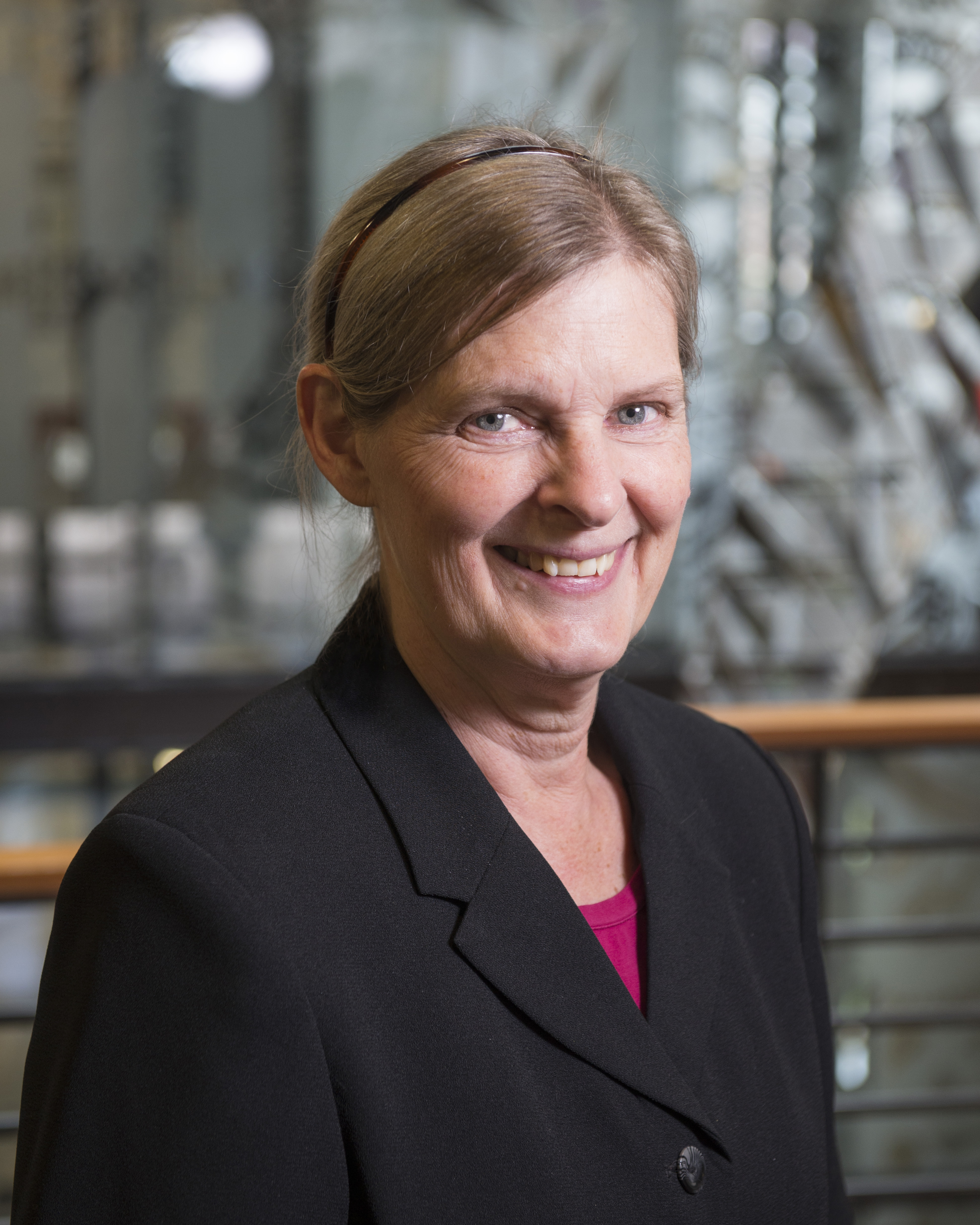 As a third generation 4-H member in sewing, and a native Portlander, the Extension Service has been a big part of my family's and children's activities. My career started with a Home Economics and Business dual major from Linfield College. I married into a ranch family and spent five years on a remote, wilderness cattle ranch in a high mountain valley of south-central Oregon. We spent a summer in Vermont where I had my first and only real full-season garden and joyfully preserved much of the bounty. We spent another 10 years raising kids back in Oregon that included co-leading a large 4-H Home Economics community club.

We moved to the Central Oregon High Desert, next, and had a small alfalfa/horse hay farm and another 4-H club. I got a call to serve as the Interim Home Economist at the local Extension Service office. I wrote FCE lessons and got permission teach the Master Food Preserver course. I was hooked on adult education and enrolled in the Extension Agent Master's program. But, before my first classes began, the legislature cut the funding. With two vocational teaching certificates, I taught Culinary Arts, Food Science and Child Development in a small town high school for 8 years, mostly part time. Loving education, but facing a divorce, I took a full-time job in the Portland area, so I could afford to support my teaching habit.

After six years commuting to the big city, I had my Master's in Education and the Oregon legislature made a positive movement on Extension funding. I was hired in my home county to give the small FSNE (now SNAP-Ed) program a boost. I also had a some FTE to revive and grow the Food Safety/Preservation/MFP Program.

Recently, our legislature embraced our new Health Extension model. I got a full 1.0 FTE appointment to implement regional programming and co-chair the further development of the state Safety and Accidental Injury Prevention Focus Area.

My three children and their families are my biggest joy. I love to follow their activities and spend time with them whenever I can. I have had a high desert garden for 40 years, love to hike, read and explore genealogy.

Back to top
---
Parliamentary Pointers - Standing Rules for Productive Meetings
Janice Strand (NM), Professional Registered Parliamentarian

A presider is greatly assisted in conducting a meeting when there are specific rules for the meeting. Standing Rules can be compiled by an executive committee or board of directors and recommended for adoption. This set of rules is adopted by a majority vote at the beginning of a meeting. It is recommended that every member have a copy of the rules; the rules can be read so that everyone is very aware of each rule.

The presider can then use unanimous consent to adopt the rules and state, "If there is no objection, these standing rules recommended by the executive committee (or board of directors) will be adopted for this meeting." (Pause) "There being no objection, the proposed standing rules are adopted." Standing rules are changed by a 2/3 vote. Standing rules can be suspended by a 2/3 vote.

Sample standing rules: (each organization uses the rules that apply to the meeting)

1. The meeting shall begin at 7:00 p.m. and end at 9:30 p.m.

2. The business meeting will continue until the agenda is completed.

3. No tape or other recordings may be made of the proceedings without the expressed approval of the Board of Directors.....(or Executive Committee).

4. There will be no conversations between members during the meeting.

5. All motions or amendments shall be written, signed, and sent to the secretary on forms provided for this purpose.
6. The voting members for this meeting are ___________.

7. A majority of the voting members registered at this meeting shall constitute a quorum.

8. The chair shall appoint a committee of 3 persons to approve the minutes of this meeting.

9. Only ___ members may vote or speak on the floor of this meeting.

10. No member may speak more than once on any one motion/issue until all members wishing to speak have been heard. No member may speak more than 2 times on the same motion.

11. Time of each speech is limited to 2 minutes except as otherwise ordered by the assembly. (choose the amount of time, the chair appoints a timekeeper)

12. A member wishing to speak will stand and address the chair, and when recognized will give his/her name.

13. All reports and other material for the permanent record shall be typed and immediately upon presentation, shall be given to the secretary.

14. Cell phones will be turned off or on vibrate during this meeting.
Adapted from Robert's Rules of Order Newly Revised, 11th Edition, (RONR) pp. 353-375.
---