Member Opportunities
Don't miss out on these current and upcoming member benefits! 
2021 President's Charity - NEAFCS Endowment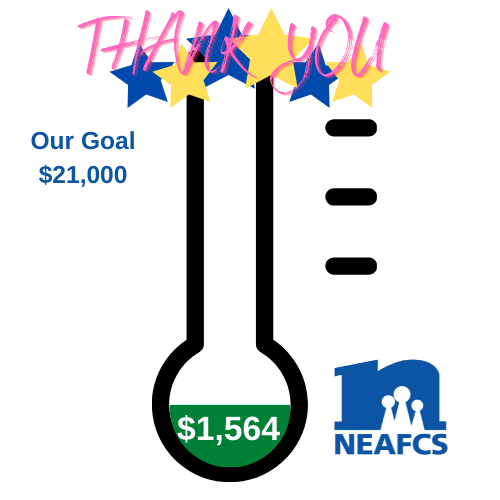 Join NEAFCS members in donating $21 or more in 2021 to the NEAFCS Endowment.  The interest from the NEAFCS Endowment Fund will provide stable, continuing resources for targeted projects such as awards and fellowships, marketing efforts or public issues education. Help us reach our goal of $21,000.

---
Sharing NEAFCS Impact Statements
Now is the time to share those Impact Statements! To help you easily identify and reach out to your lawmakers, here are two helpful sites: 
United States House of Representatives
United States Senate
---
2021 NEAFCS Annual Session - Grand Rapids, MI
#NEAFCS2021
Visit the Annual Session webpage below to learn more about the in-person and virtual aspect available for 2021. Registration is set to open at the end of June. We look forward to seeing everyone in Michigan! 
NEAFCS Connecting with Colleagues
NEAFCS is launching new networking opportunities to connect on various topics. Come prepared to be both the expert and the learner. We'll be meeting through Zoom on Fridays @ Noon (Eastern) for 1 hour. OPEN TO ALL MEMBERS – come learn and share! All levels of experience welcome. Scheduled meetings are listed below along with their topics, keywords, and ideas/focus for each topic. Pre-registration is required, but is free to all NEAFCS members! 
The next session is scheduled for July 16th on the topic of Working with Underserved Audiences.
---
NEAFCS Leadership Experience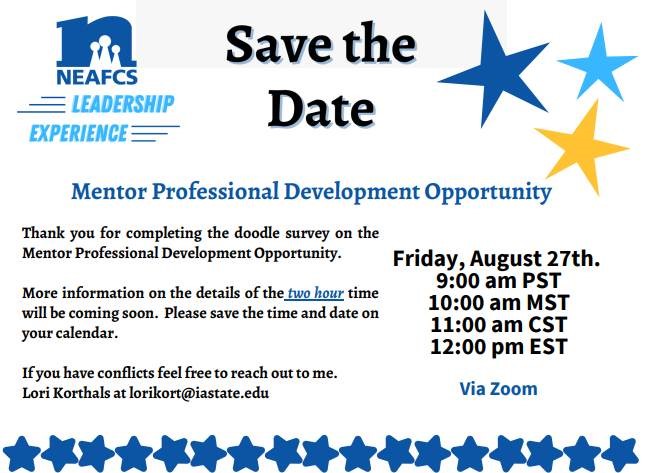 Check out the new NEAFCS Leadership Experience Hub. 
---
Members Only Webinars
As a member service, NEAFCS regularly hosts professional development webinars. The webinars are presented live and the recording is made available on the Webinar Archives page.
Upcoming Webinars Include:
Embracing the Power of Prevention - July 21, 2021