2018 Public Issues Leadership Development (PILD) Scholarship Recipient Reflections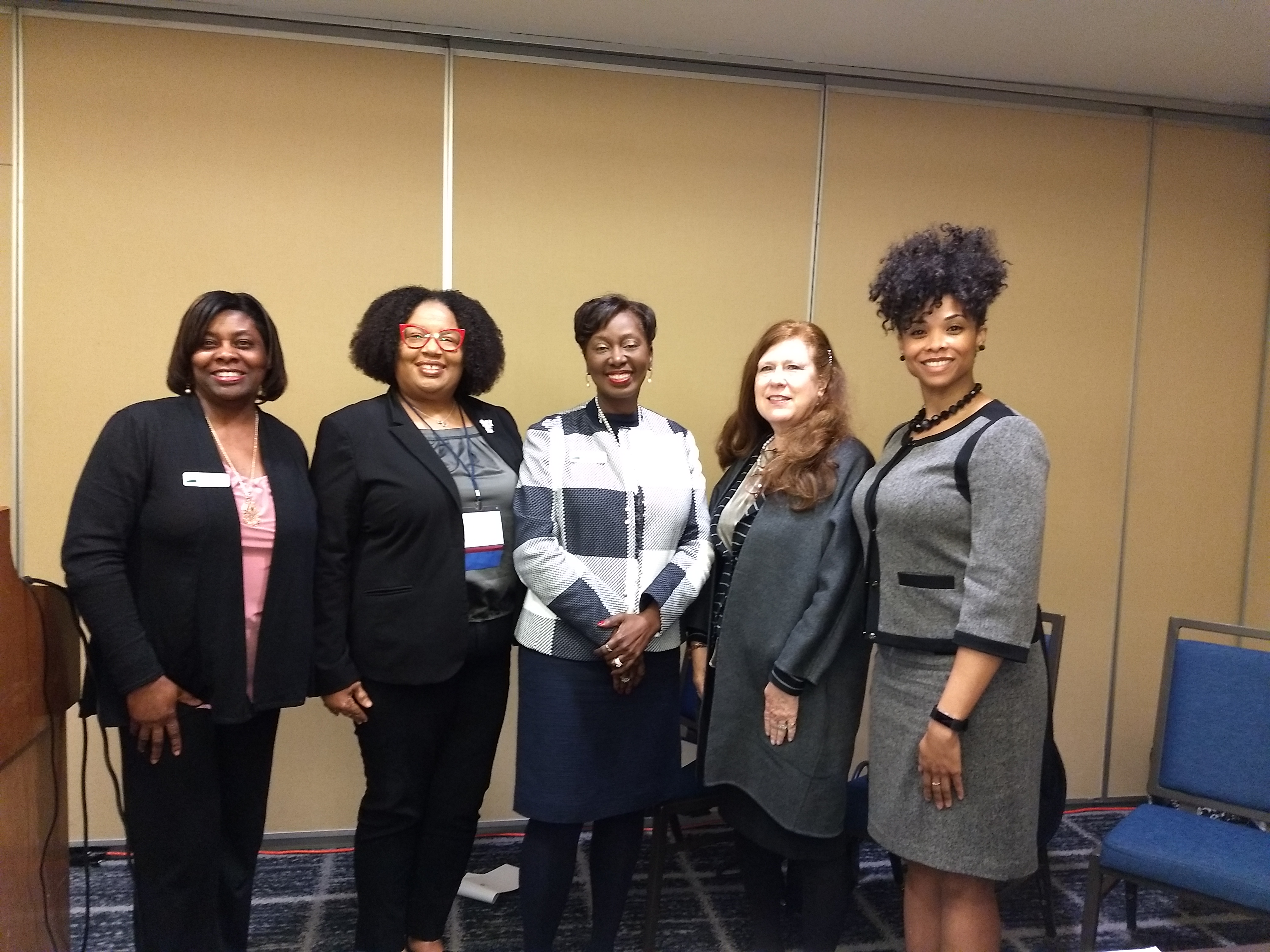 Shevonne Newby, Virginia
The experience had as a first time attendee for the 2018 PILD Conference held in Arlington, VA was nothing short of AMAZING!! The opportunities to network and gain insightful information and resources was well worth the busy hustle and bustle of the Northern VA traffic. I gained a wealth of knowledge about NIFA and the various already established curriculums available for use to serve my communities as well as the many grant opportunities that are available to FCS allowing us as Agents opportunities to apply for and secure funding to expand our programming efforts. Additionally, the presenters and theme regarding the need for "Cultivating a Climate of Civil Dialogue" was both timely and needed. Another new experience was having the opportunity to visit the Nation's Capital and meet with Staffers of my Congress members to discuss and thank those members for their support of our many programs conducted via Virginia Cooperative Extension. Being able to share personal stories of success and impact from our various programs with our Congress members was a priceless opportunity and one that will be remembered for ever. Lastly, being able to connect with other FCS Educators/Agents from across the United States was a welcomed experience, sharing different programming styles gives different perspective and potential for expanded programming ideas. Again, this opportunity was a great and will allow me as an FCS Agent to continue to serve my community with a renewed since of purpose for what I can offer to my Community and beyond.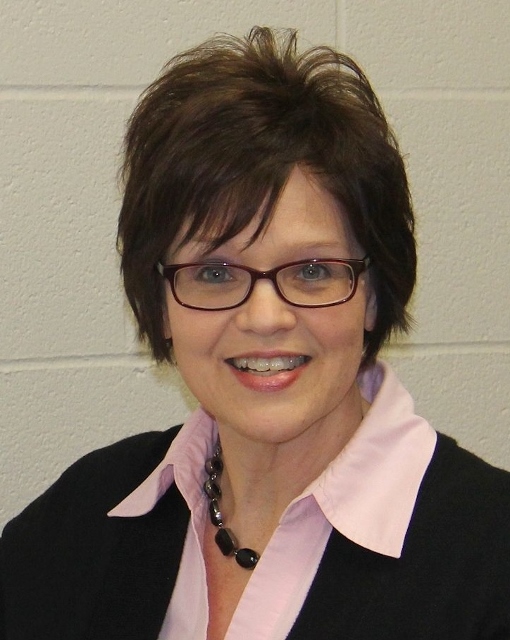 Jill Harris, Kentucky
Thank you to NEAFCS for the opportunity to attend PILD. When I began my Extension career almost 30 years ago, I never envisioned myself a state officer visiting our United States Capitol in Washington, D.C. and discussing Cooperative Extension success stories. However, I thoroughly enjoyed the PILD Conference, 'Cultivating a Climate of Civil Discourse,' as well as our visit to the Hill. The opening session of the conference, 'Incivility and Political Dysfunction: How Did We Get Here and What Can We Do?' was taught by Carolyn Lukensmeyer, Executive Director of the National Institute for Civil Discourse. Established in 2001 after tragic shootings in Arizona, the vision of the National Institute for Civil Discourse is for elected officials, media, and citizens to become actively involved and work together to address issues in our county, and that civility will re-emerge. Recent polls show that 79% of Americans believe the 2016 presidential election was uncivil; 69% believe that the U.S. has a major civility problem; and 75% believe that incivility in America is a crisis. What can we do about it? Set up conditions for people to listen for understanding. Listen well and listen to understand. Trust those on the other side. Enter the conversation as a 2 way street knowing that your mind might be changed as well as theirs. Join the National Week of Conversation, April 20-28, 2018, and help bridge the incivility that divides in our country. Thank you again to NEAFCS for the opportunity to attend the PILD conference.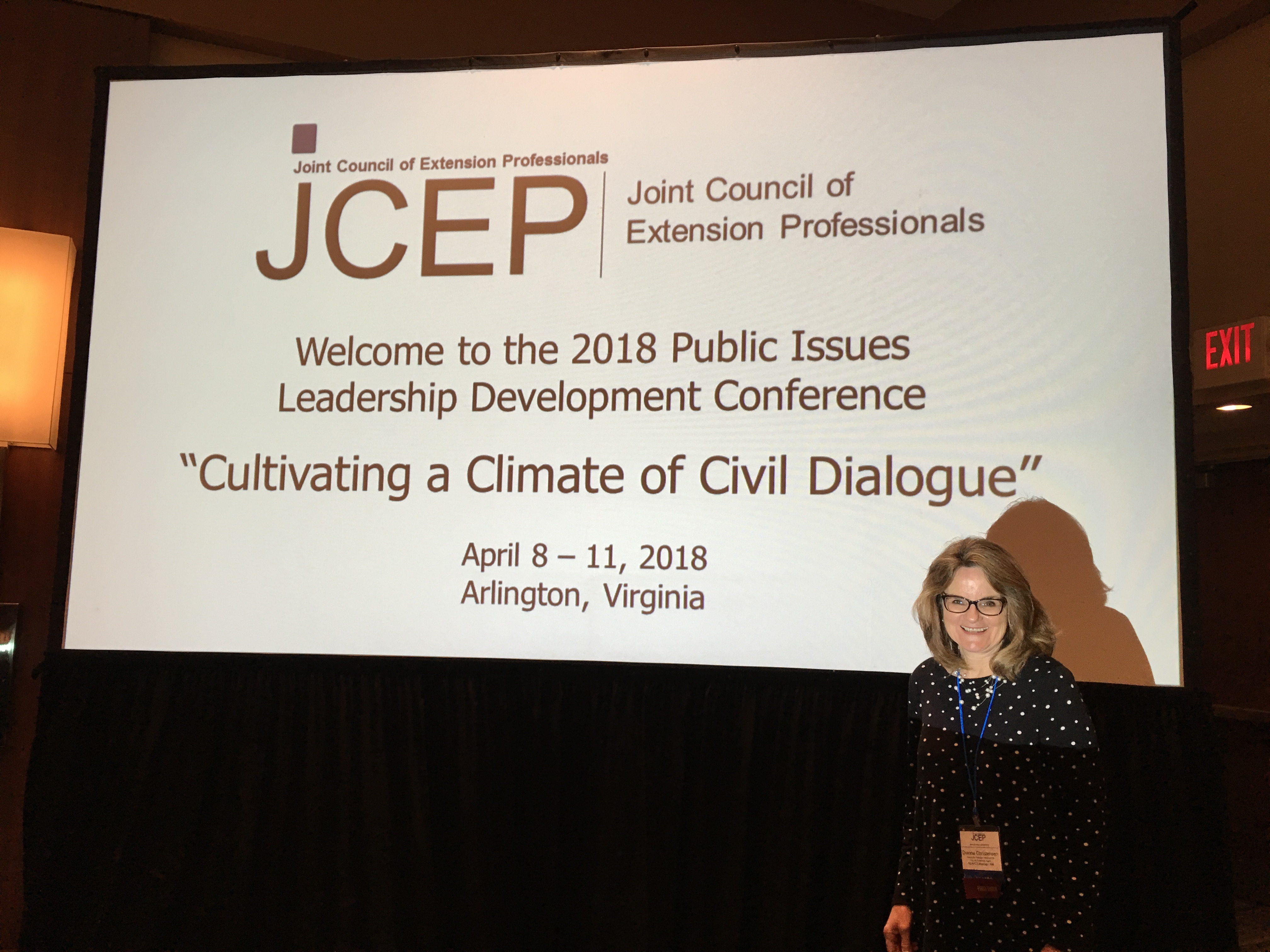 Dianne Christensen, New Mexico
The theme of the 2018 Public Issues Leadership Development Conference was 'Cultivating a Climate of Civil Dialogue'. This was an excellent choice in this period of American history. The speakers were challenging and thoughtful. I valued the emphases placed on listening to understand, discovering the life narrative leading to convictions, asking meaningful questions, promoting respect, and being emotionally comfortable with agreeing to disagree. A highlight was the closing video featuring how agents have cultivated civil dialogue. I learned a great deal about the history of Extension as well as what the future may hold. As an FCS Agent, I found this quote challenging from the Cooperative Extension's National Framework for Health and Wellness 2014: 'We, and others, believe that the same system of Extension can do for the nation's health what it did for American agriculture.' The FCS session presented by NIFA (National Institute of Food and Agriculture) provided helpful information such as their role at the national level, the many resources available to agents, and how Extension is funded. I gained a greater 'why' for the need for reporting meaningful stories that strongly illustrate the outcomes and impacts of our programming and the crucial importance of these tools at the national, state, and local levels with the threat of reduced funding. The visits to our congressional delegation were a highlight in my education and understanding of how our political system works. I came away heartened that we do, indeed, have a people's government.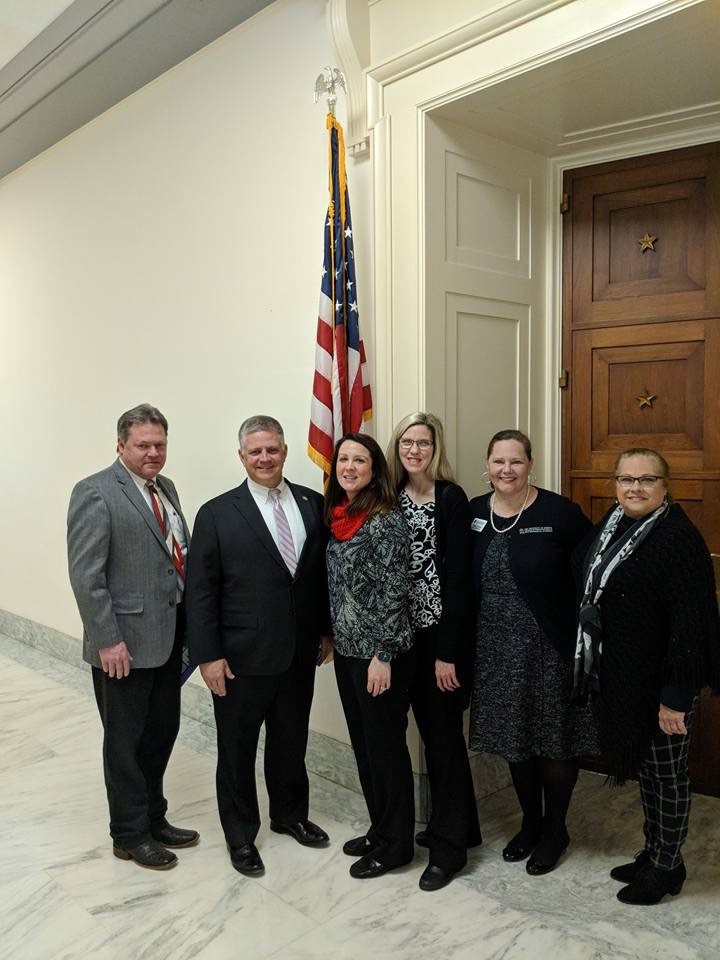 Rachel Hubbard, Georgia
While I have worked as a county extension agent for 18 years, this was my first opportunity to attend the Public Issues Leadership Development Conference. I have to say the conference exceeded my expectations. The general sessions were helpful for me professionally as well as personally. John Noltner's sessions helped me to shift my focus and look for the beauty in each moment, even the crazy workdays when nothing seems to go right. This conference also provided a wonderful opportunity to network with co-workers across program areas and across the nation. I also gained a better understanding of where our funding comes from. In extension, all the acronyms are familiar, NIFA, APLU, AFRI, EFNEP, etc., but do we really know what they stand for and what they mean to us? Learning about federal funding gave me a clearer understanding of why we do so much of what we do. It also showed me why advocacy for Extension is so critical. I think the most important part of this conference was getting to make visits with my Congressmen and Senators. While it was initially a bit intimidating, as I met and shared with them, I began to feel empowered. It was important for me to tell each of them what we do with the money they provide and how it impacts the citizens we serve. As I began sharing the return on their investment, I remembered why I love my job.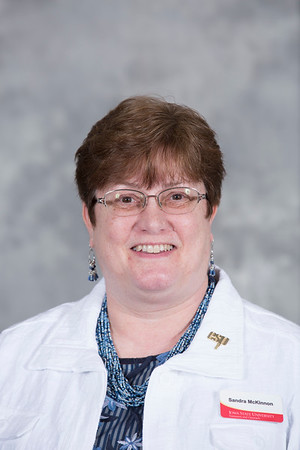 Sandra McKinnon, Iowa
I wondered why my colleagues said PILD was the best! Now I know why. The conference connected us to resources, reminded us why reporting is important and how it is used, and recognized our work and value as professionals. With outstanding general sessions with practical information, and plenty of time for networking, I was inspired as I discovered our collective efforts nationally. I learned how to share our work with and make 'the ask' of legislators. PILD gives us an opportunity to speak with a national voice. We are truly able and invested in improving lives. Now that I'm back home, I need to visit with legislative staff and local officials to build hometown relationships. I believe our associations also need to connect with decision-makers regularly. I also know how important it is to have the 'elevator speech' ready and to share local stories and impacts.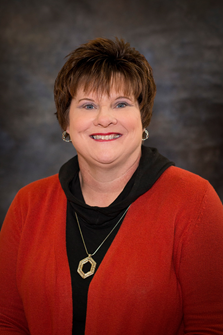 Radonna Sawatzky, Oklahoma
PILD... Where do I begin? I have to be truthful with you I wasn't too excited about coming as the only FCS Educator from Oklahoma. But after getting there and meeting new friends it become one of the best conferences I have attended in a while. I really like the speakers and the topics. It really makes you think about civil dialogue and how we react without really getting to know the person. We all have issues and we shouldn't be quick to judge a person because they have different beliefs than mine. I really enjoyed the presentation on "Incivility and Political Dysfunction". It really makes you stop and think about how did we get here? She had some wonderful things to share with us. I also really enjoyed the Peace of Mind presentation and hearing from my colleges their opinions on how they saw peace. Those topics were great for networking with others and great talking points as I met new friends. I was so impressed to hear more about NIFA and all the things they do and have available for us as Educators. But I have to say, having time on the Hill was the best. It has been some time since I visited Congressman and saw the workings of our country. I enjoyed sharing our stories with each and every one of them and being proud about the work that I do. Hats off to a great conference, everyone in Extension needs to attend this conference at least once.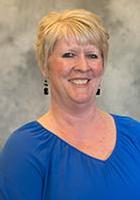 Susan Glassman, Illinois
To serve as the IEAFCS representative to attend the 2018 Public Issues Leadership Development (PILD) Conference, "Cultivating a Climate of Civil Dialogue" was an amazing opportunity. My eyes opened to the national forum of Extension. I met colleagues from across the nation and broadened my understanding of public policy. Engaging in PILD helped me see how important the work each state produces and that sharing impact is necessary - it's all we have! With this newly gained knowledge, I am equipped to share program impacts and success stories with local, state, and national decision makers. I learned about the United States Department of Agriculture (USDA) and National Institute of Food and Agriculture (NIFA). And, the best part - delivering our message to legislators! I loved being on Capitol Hill - it was so inspiring to share our work. As a member of the National Extension Association of Family and Consumer Sciences (NEAFCS) in Illinois, this experience provided me with important skills to strengthen partnerships, explore effective communication, and bring new resources to my counties. Creating a civil dialogue in the public arena strengthened and solidified the mission of University of Illinois Extension. I can enable people to improve their lives and communities through developing partnerships that put knowledge to work.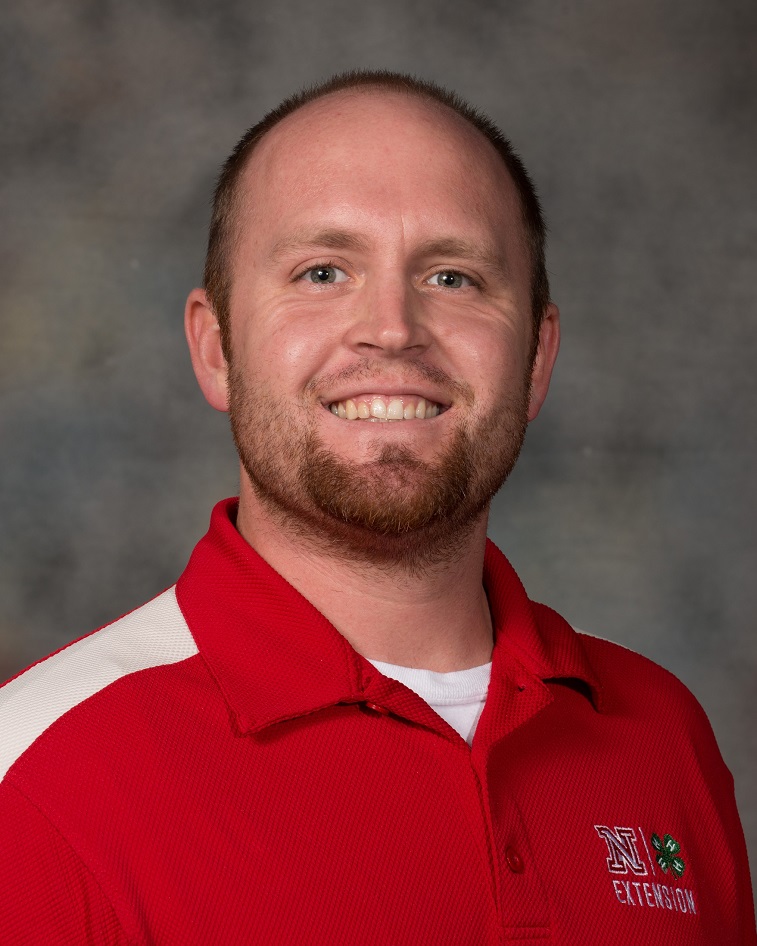 Bradley Averill, Nebraska
The PILD conference was a wonderful opportunity to network and learn from other Extension leaders from across the country. Washington D.C. provided the perfect setting to discuss important issues and talk about civil dialogue in the public arena. This conference helped broaden my understanding for the important issues that impact my local Extension office and the extension offices at all of the land grant universities. The speakers at the PILD conference offered impactful conversations about how civil discourse is an important issue for our country as a whole. Carolyn Lukensmeyer provided valuable insight to the issues that we are facing from the perspective of the National Institute of Civil Discourse. There are important issues that need to be discussed, and Extension can be the platform to improve the civility within our communities. John Noltner provided a glimpse into the world through the lens of his camera. He uses photography and civil conversations to tell the story of people from all backgrounds and cultures of the world. His message was simple; have meaningful conversations with people to discover what issues and policies are important to them. You have to get to know the people in the community before you can start to discuss community issues. The last day of the conference was the most valuable. Talking with Congressman, Congresswomen, and Senators from our home states was an enlightening experience. We discussed the issues that are important within Extension, and how our programs positively impact the citizens and stakeholders of our state. Thank you for this amazing opportunity to discuss important issues that help improve the lives of the people in the great State of Nebraska and the citizens of the United States of America.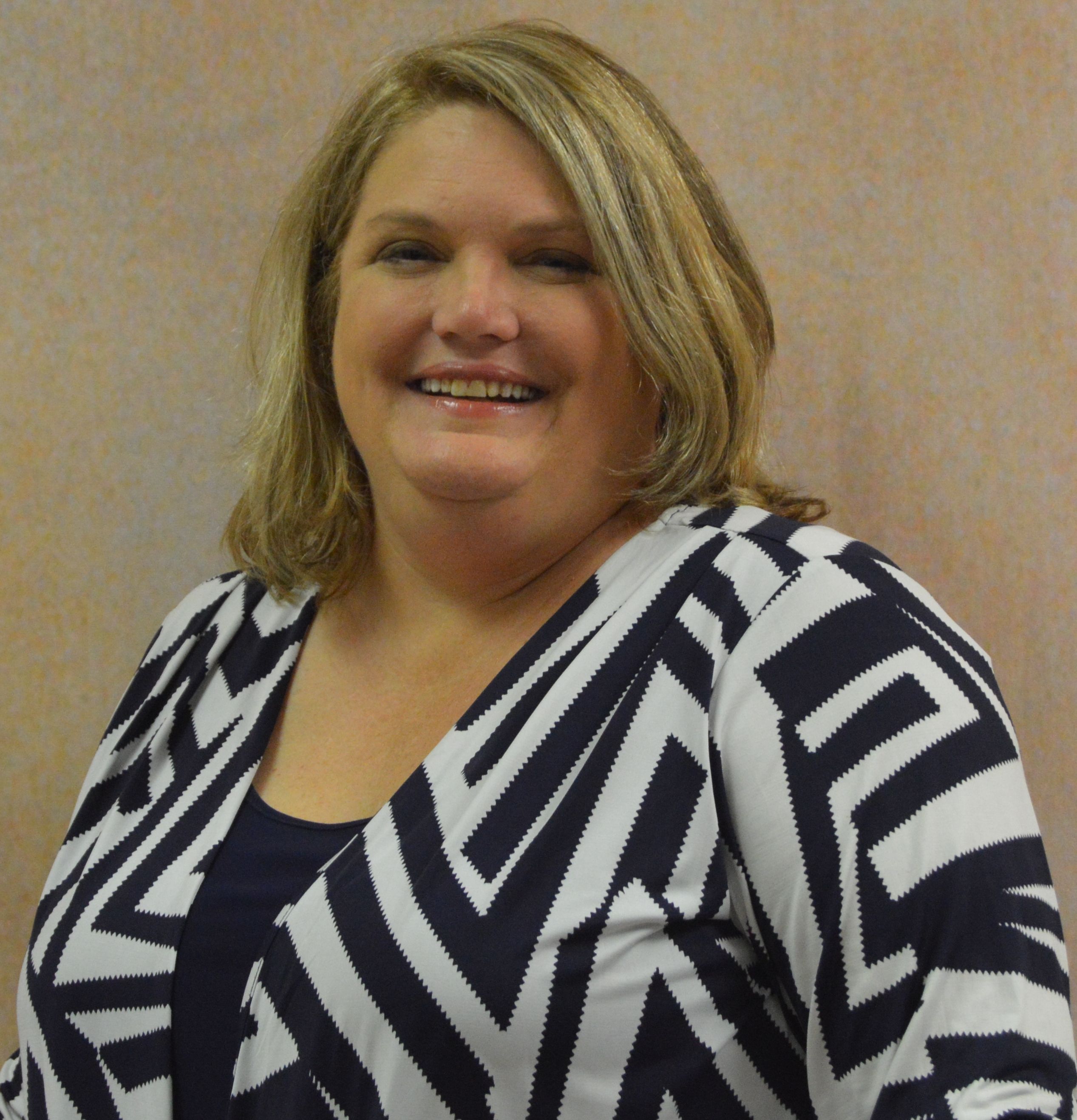 Felice Acker, Texas
When I started with Texas A&M Agrilife Extension 8 years ago, I know I had training about levels of funding and I thought I understood them. It wasn't until attending PILD conference that I really understood our funding streams and systems and why they are important. More importantly I understand how what seems like routine and mundane work of monthly reports and year end Impact summaries, really do affect us every day in funding. We are doing such fabulous work and we need to share out Impacts louder and clearer, so others can see what we are truly doing everyday in the lives of local people. PILD also helped provide training on communicating not only what I do everyday and my impact but how to think about civil dialogue. Communicating on different levels and needs with our audiences. This conference really made me think beyond just my local level and how my impacting at that local level has an impact on so many levels.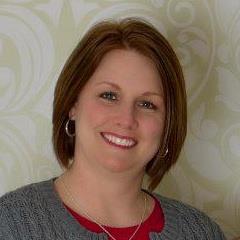 Gwen Crum, West Virginia
Thank you for the opportunity to attend the 2018 Public Issues Leadership Development (PILD) Conference. The entire conference was excellent! I very much appreciated this year's theme on civility. It has made such an impact on me, and I've shared much of what I learned with my co-workers, friends, and family. I've also put the ideas into practice on social media. I appreciated the presentations by Carolyn Lukensmeyer and John Nolter. Each were both inspiring and touching. Even though I've been an Extension employee for over 12 years, hearing from NIFA and their focus on the national plan of work was very educational. I also benefited from the breakout sessions - especially when I was able to hear about the various work going on through Family and Consumer Sciences. Networking with agents/educators from other states is always helpful! I appreciate the opportunity to be added to various email lists; the information available is very informative. Visiting The Capitol was an amazing experience, and I appreciate the opportunity. I believe every extension employee across the nation would benefit from this conference, and I will encourage other agents from WV to attend in the future. Again, thank you for this opportunity.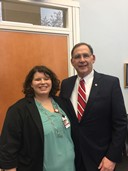 Rachel Chaney, Arkansas
I am honored to have been able to represent the Arkansas NEAFCS association at the 2018 PILD Conference. This conference was packed with numerous learning and networking opportunities. Carolyn Lukensmeyer, the keynote speaker, talked about incivility and political dysfunction. She talked about how instead of automatically disagreeing with someone you should instead try asking another question to better understand their viewpoint. During one the sessions, we talked about how to have positive civil discourse when debating with friends. The presenter said that when taking a stance make sure to have three references to back up your statements. During the NEAFCS meeting, I enjoyed the networking opportunities and hearing about what fellow NEAFCS members were doing in their States. On the second day, the PILD conference committee did a great job of preparing me for the hill visits. They had a panel on 'Communicating on the Hill' which included role-playing a good and bad example of meeting with elected officials and staff members. We were given the opportunity to ask House and Senate staffer's questions to help us prepare. Those two sessions helped me greatly when finalizing what I was going to say during my hill visits. The highlight of the trip was getting to see the capital and have a sit-down talk with Arkansas elected officials. I enjoyed getting to share with them personal stories of how the University of Arkansas Cooperative Extension Service has impacted the people of Arkansas. The picture attached is of me with Senator John Boozman.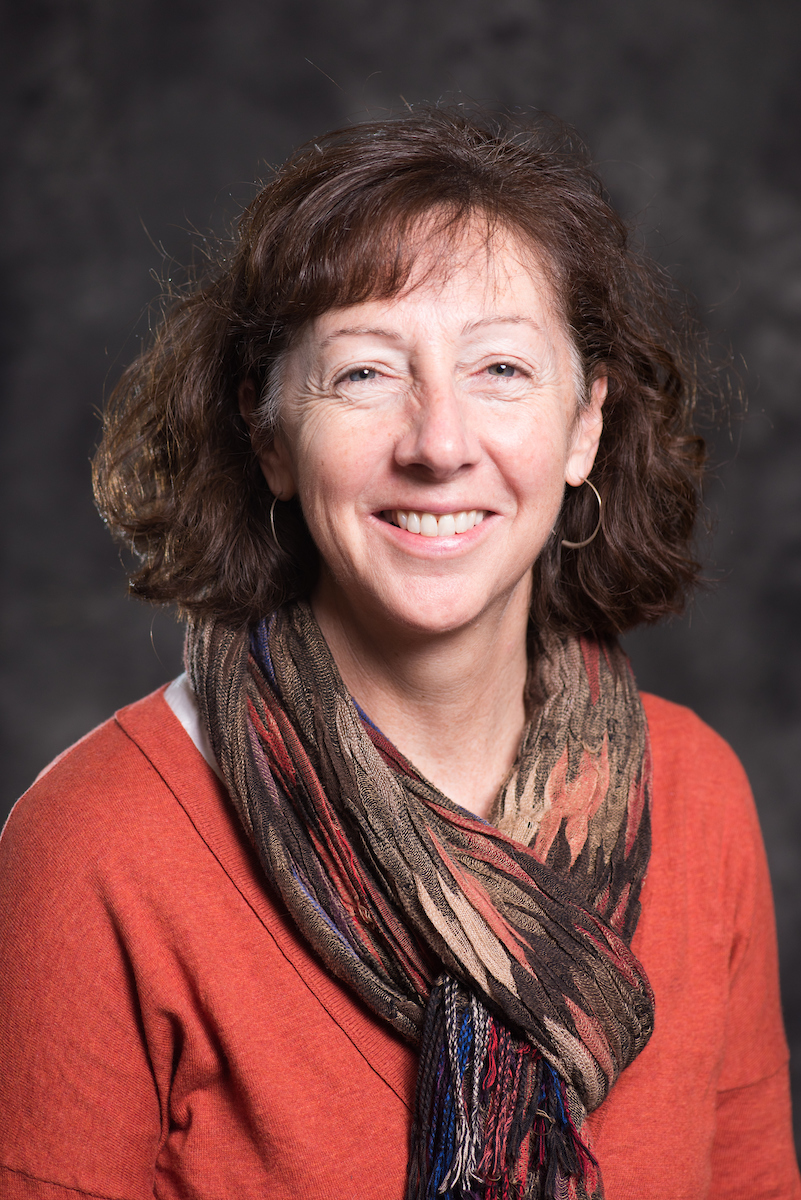 Robin Maille, Oregon
The PILD conference exceeded my expectations. The two conference days were packed with inspiring stories and ideas that can be applied to managing our programs at home and feeling connected to the national discussion. As a result of the conference I have signed my 'commitment to civility' to help facilitate more productive and positive conversations, I started to explore the images and statements that are part of John Noltner's 'A Peace of My Mind' project, and I added to my list of books to read on leadership topics such as Humble Inquiry by Edgar Schein and Turn Your Ship Around by David Marquet. I was reminded that some questions are more powerful than others and those that start with why, what and how, are better at getting answers than those that start with did, which or will. After hearing about the opioid crisis at the conference yet again I began exploring what my role should be in addressing this dilemma. Finally, we received lots of advice on how to share our program impacts with legislators, and after visiting with them it seems that telling one story about how our program(s) make a difference had the biggest impact. This conference let me think about how my programming fits into the broader role of Extension in the US and I appreciated the opportunity to learn about the important issues that other FCS agents are addressing in their work.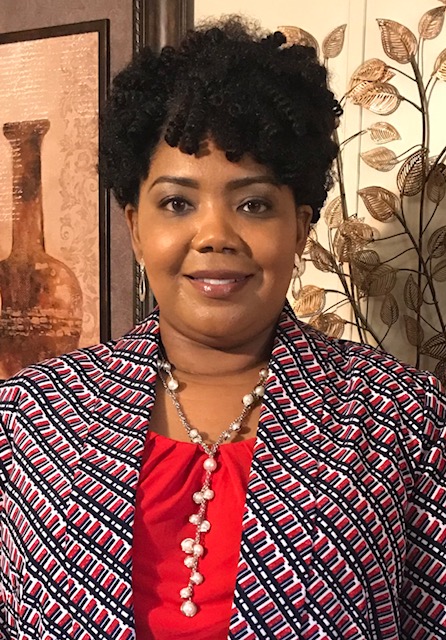 Malikah Jones, Mississippi
My attending the Public Issues Leadership Development Conference for the first time was nothing short of amazing. Although I had never met any of the attendees before, it seemed as if we were all family. It was an excellent opportunity to network and be amongst such a diverse group sharing a common goal. I left the conference with a much better understanding and appreciation for Extension. Honestly, I was a little anxious about our Hill visits, but the 'Communicating on the Hill' session and the House and Senate Staffers' presentations really help shed light on what was expected and gave me the confidence I needed to share my story and be an advocate for Extension. It was not only my first national conference but also my first time in D.C., and I am grateful for the opportunity.

Natasha Parks, Florida

Everyone is entitled to their own opinion, right? Knowing how to listen with understanding to solve a problem can be a little challenging. Participating in the PILD conference with the theme 'Civil Dialogue in the Public Arena' gave the answers on how to handle critical issues in the Extension environment, the skits of the 'how to' and 'how not to' handle discussions with elected officials gave the visual needed for a first- timer like myself. Learning the difference between advocating versus educating about Extension prepared me for the Hill visits. Meeting other Extension Agents and discussing their successes and challenges of how they solved their local issues was invaluable. This experience motivated me to continue educating my community by providing quality programs that lead to behavior change and share with stakeholders what Extension does.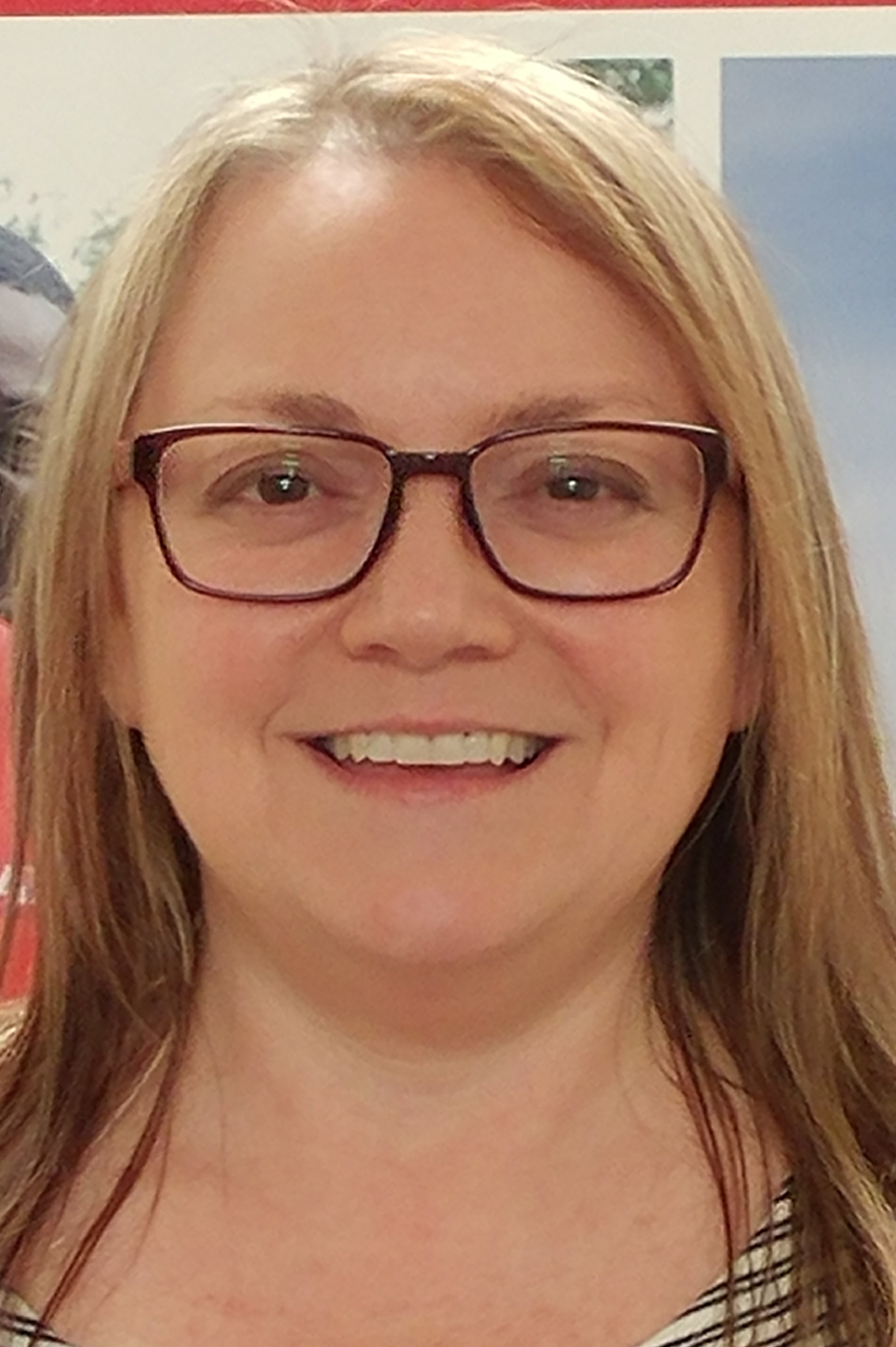 Candace Heer, Ohio
Everything about the Public Issues Leadership Development conference was informative and enjoyable! I attended as part of my state's Family and Consumer Sciences President-Elect duties. This conference was packed full of beautiful sites, amazing Extension colleagues, useful information, and great discussions. First of all, learning about the 'structure of Extension' and its connection to USDA impacted me the most. Having the time to chat and listen to fellow Extension professionals was also part of my experience at PILD. Attending the FCS session and Associations' Night Out provided me with the opportunity to catch up with individuals I have met at the annual sessions and make new connections as well. When the day came for visits on Capitol Hill I was concerned that I would not be the 'advocate' that was needed. However, the conference sessions and presentations had prepared me more than I expected. At each visit I found my voice and confidently shared Extension's outreach and impact in my state. The PILD conference experience has made me a better advocate and leader. Because of this I encourage everyone to attend. I feel now, more than ever, a greater connection to the Cooperative Extension community and its commitment to extending knowledge and changing lives.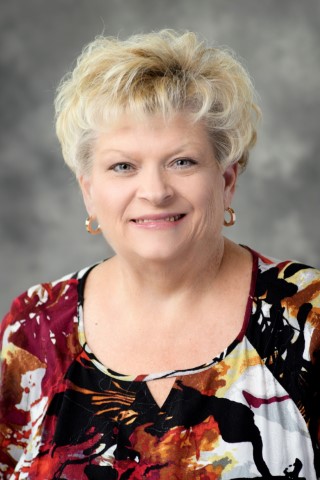 Nancy Manuel, Indiana
Thank you so very much for allowing me to attend the PILD Conference. As Secretary for the Health & Human Science Educators of Indiana, I will and have shared programming efforts from other states' educators to my colleagues across the State of Indiana. I applaud the PILD Planning Committee for securing a fantastic array of speakers. The networking opportunities were endless - whether riding the elevators or escalators, lunch line talk, restroom breaks, large & small group presenters, I learned an abundance from my colleagues. Especially interesting was the Family and Consumer Science Panel led by Lora Lee Howard, NEAFCS President with panelists Caroline Crocoll, Beverly Samuel, Ahlisha Shipley, Jane Clary, Mallory Koenings & Sylvia Montgomery. A resounding message from all panel members was that there is power in the stories we tell and the importance of programming impact in our local communities.We also were able to attend a Legislative Breakfast with Sen. Young (IN); Senator Joe Donnelly and Jim Banks where the Opioid Epidemic Discussion continues and how EXTENSION offices are trusted community leaders who may help with this endeavor. Capital legislative appointments and tour partners with the 4-H students (Indiana) at the Capital was the ultimate highlight as myself and two students encountered a personal tour onto the Inaugural Balcony led by our own Representative Trey Hollingsworth. Conference speaker John Noltner, who is the founder of A Peace of My Mind, through his photography and storytelling shared his work of over twenty years of traveling and the importance of building relationships.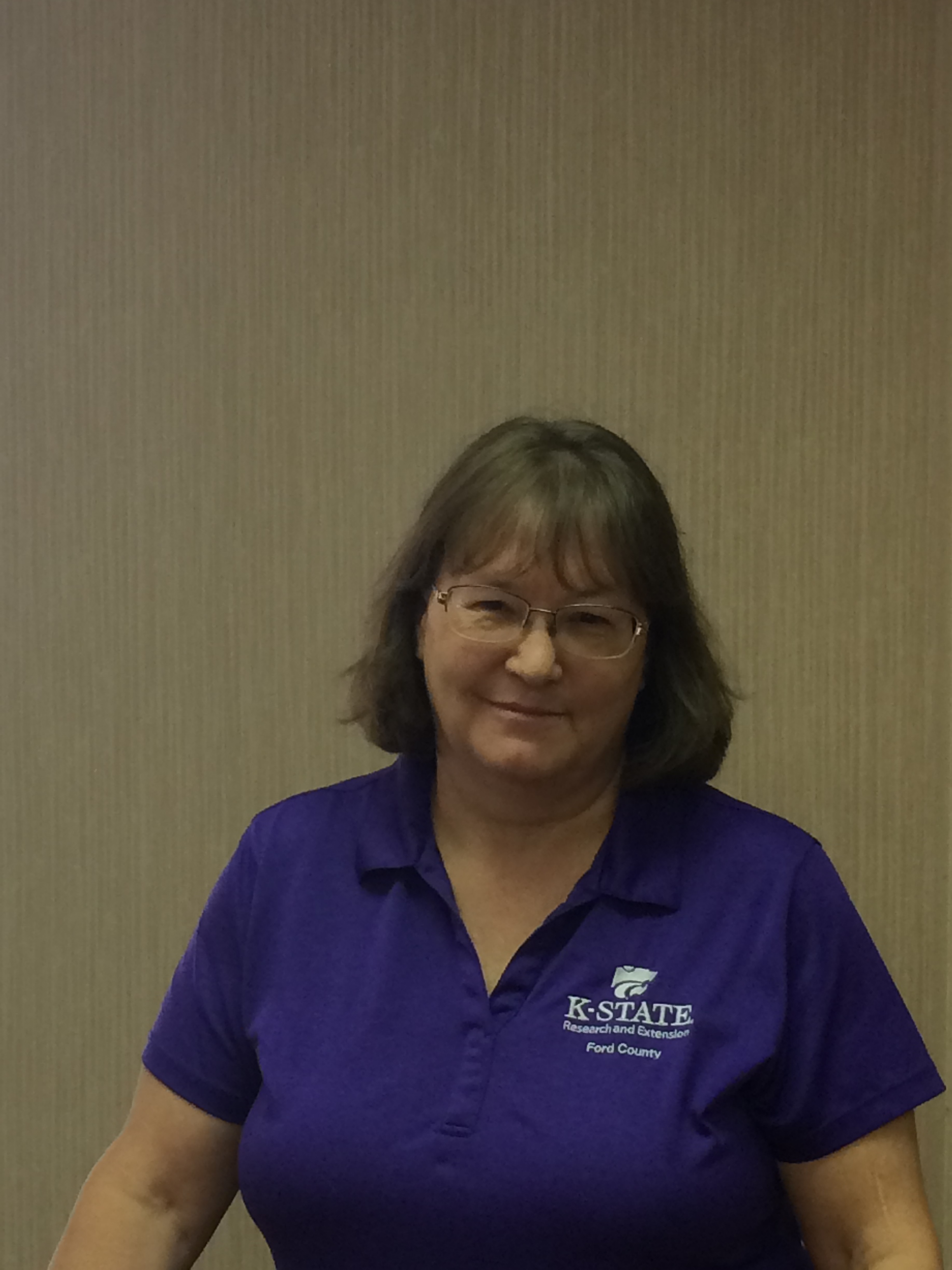 Ethel Schneweis, Kansas
I was given the opportunity to attend PILD (Public Issues Leadership Development Conference) hosted by the JCEP in Washington DC. The theme was 'Civil Dialogue in the Public Arena' which seemed like a very fitting theme for our current political environment. Keynote speaker, Carolyn Lukensmeyer, Executive Director of the National institute for Civil Discourse, reminded us that our children are watching how we act. She talked about the incivility and political dysfunction and how we got there - too much money in politics, 24/7 news, social media, etc. She reminded us we need to enter conversations as a two-way street. To share our viewpoints and to listen to others. It doesn't mean we have to agree, but it means we can disagree respectfully. As affiliate President for my state, I hope to encourage this concept during my leadership. I had the opportunity to visit with National Program Leaders and NEAFCS members from across the country. I valued the opportunity to visit with our State's Senators, Congressmen and Congresswomen and their staff on behalf of Extension. Providing them with our appreciation for their support, and providing them with an insight of what is currently being accomplished through Extension in our state. Overall, I think this was one of the best conferences that I have had the opportunity to participate in. The conference committee also provided an opportunity to see Washington DC through a bus tour. Stopping at sites to see the memorials and monuments was just an awesome experience.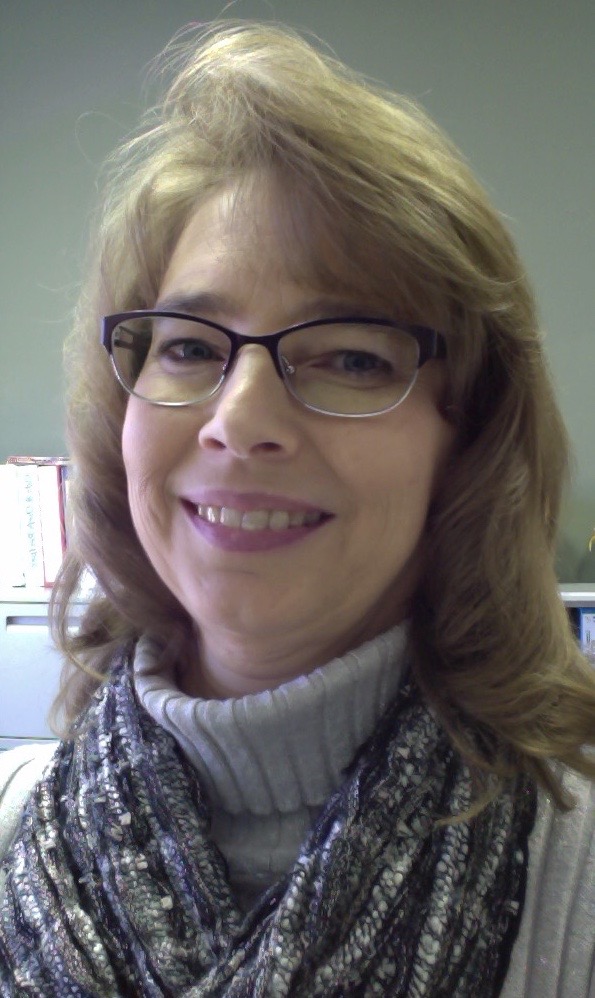 Tracy Davis, North Carolina
In looking back on what I hoped to learn, the PILD conference not only met my expectations, it far exceeded them. I learned new approaches to promoting Extension with both the public and decision-makers. I gained a greater understanding of national structures such as NIFA and ECOP. Most importantly, I am more confident in my ability to bring people together in civil dialogue. All of the activities around the theme of civil dialogue were engaging, thought-provoking, and challenging. In addition, I attended the post-conference workshop which gave me an opportunity to practice facilitating difficult conversations.
In some of my favorite sessions, I was reminded about the importance of accountability and civil rights. I learned what NOT to say/do on a hill visit during the entertaining and informative skit by the "Communicating on the Hill" panel. The opening keynote speaker, Carolyn Lukensmeyer, brought the matter of civility, or lack thereof, into perspective. John Noltner, "A Peace of My Mind" was absolutely amazing, leaving me with a sense of hope and reminding me of the critical art of listening. In fact, my biggest take-away was his quote "listen enough to understand the life experiences that led someone to believe or to make the decisions he/she made".
This was the best conference I have attended in my 22 years with Extension. As the VP for Public Affairs in my state association, I believe I am better prepared to communicate the importance of NEAFCS Impact Reports and to lead my fellow members to become greater advocates for Family & Consumer Sciences.