2020 Public Issues Leadership Development (PILD) Virtual Scholarship Recipient Reflections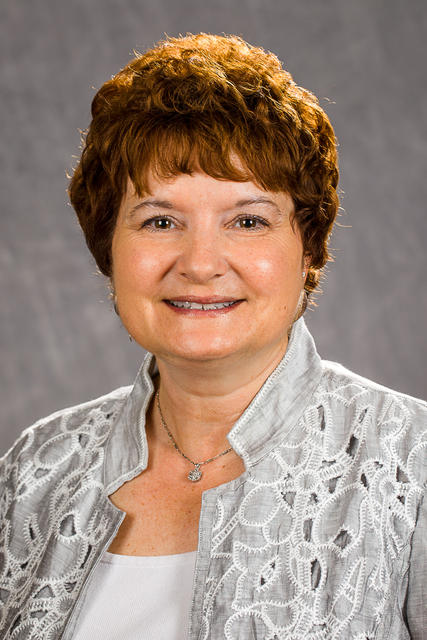 Rosie Allen, KY
Key points from the "Best Practices in Group Facilitation and Decision-Making" breakout are A. Every person's voice in the group matters and provides relevant information needed to make informed decisions. B. People in groups are naturally resourceful and creative. C. People will follow through on commitments and decisions they helped to create. D. Trust the wisdom of the group. E. Group decisions are stronger than individual decisions. These best practices for virtual meetings were shared: 1. Prepare agenda. 2. Prepare your technology. 3. Ensure that the group clearly understands the question being discussed. 4. Establish trust within the virtual team. 5. Develop ground rules for your online meeting. Why is it important to set agreement on how to interact in meetings? 1. It gets everyone on the same page. 2. It sets the expectations that all members will contribute positively. 3. It provides a written reminder of what all members have agreed to. 4. Allows the leader to point to the agreement rules when they have to intervene 5. Agreement rules should be posted at least in the chat box, not necessarily reviewed each time unless there are new members. And always end on a positive note.
Kevin Bawden, AZ
This was the first time that I have had the opportunity to attend the PILD Conference. I really appreciated the first presenter Dr. Jermaine Davis. One of the most influential statements that was made during the Keynote presentation was "What is the Why of the mission." I think that it is crucial for us as Extension personnel to be painfully aware of our positions in the counties we serve, many people have stopped looking to extension as an authority on some of these matters and so if we are going to influence our partners, staff, and community members we have to be able to know what it is that we are doing before we move into the why's of doing things the way we do. I was a little dismayed that there were so many presenters from 4-H but not any of the other focus areas such as FCHS in the mix. I also attended the presentation on helping our clients engage with decision makers and overall thought it was a useful curriculum. I wish that I had a little more context of the materials prior to attending as I work a lot more with children and families and am trying to come up with ways to help youth engage with leaders and the curriculum was designed for adults. For the first time that PILD was presented on a virtual format I really thought it was a well put together presentation. I did definitely missed the interaction with other participants.
Kelly Burgess, KY
As someone with limited experience working in policy, I experienced valuable learning from attending PILD 2020. I have had experiences speaking with legislators as a part of 4-H youth conferences as a high school student, and as a member of state affiliations of the Academy of Nutrition and Dietetics. These experiences have laid a mental framework for me in understanding the role of citizens in local and state government.  As a new Extension Agent, I realize that my role as a citizen and advocate is amplified by being in the public eye. I was inspired by the keynote speakers and their themes of being in tune with your personal realities and the realities in which legislators live. Also, the inspiration for being "change-makers" and remaining relevant in an evolving world by matching our rate of learning with the learning environment's rate of change. I was inspired to start small by building trust and relationships with local policymakers and their staff as the first step to making positive change. Learning how to partner widely and effectively was very helpful to me as I plan my course of action for community engagement. Finally, the breakout session on diversity and inclusion challenged my thinking in a new way. I want to strive to include, engage, and empower the whole community where I work, and I feel that I was given challenging thinking points for self evaluation to be stronger going forward.
Laura Clark, TN

I was so impressed with the PILD 2020 Virtual Conference. If the conference had not been online, I may not have been able to attend because of our busy Extension schedules especially at this time of year. I am a County Director as well as an extension agent and I found the conference so refreshing. I think we get so focused working on our counties, region and state that sometimes we forget to look at what is going on across the United States. It really helped to connect to a larger system and feel like a part of something even greater. It was also interesting to hear about how other state are reacting to the COVID-19 pandemic. I especially loved what one of the speakers said: "Don't say it can't be done, but ask how we can do it differently". I hope to be able to attend next year in person! Thank you for a great conference!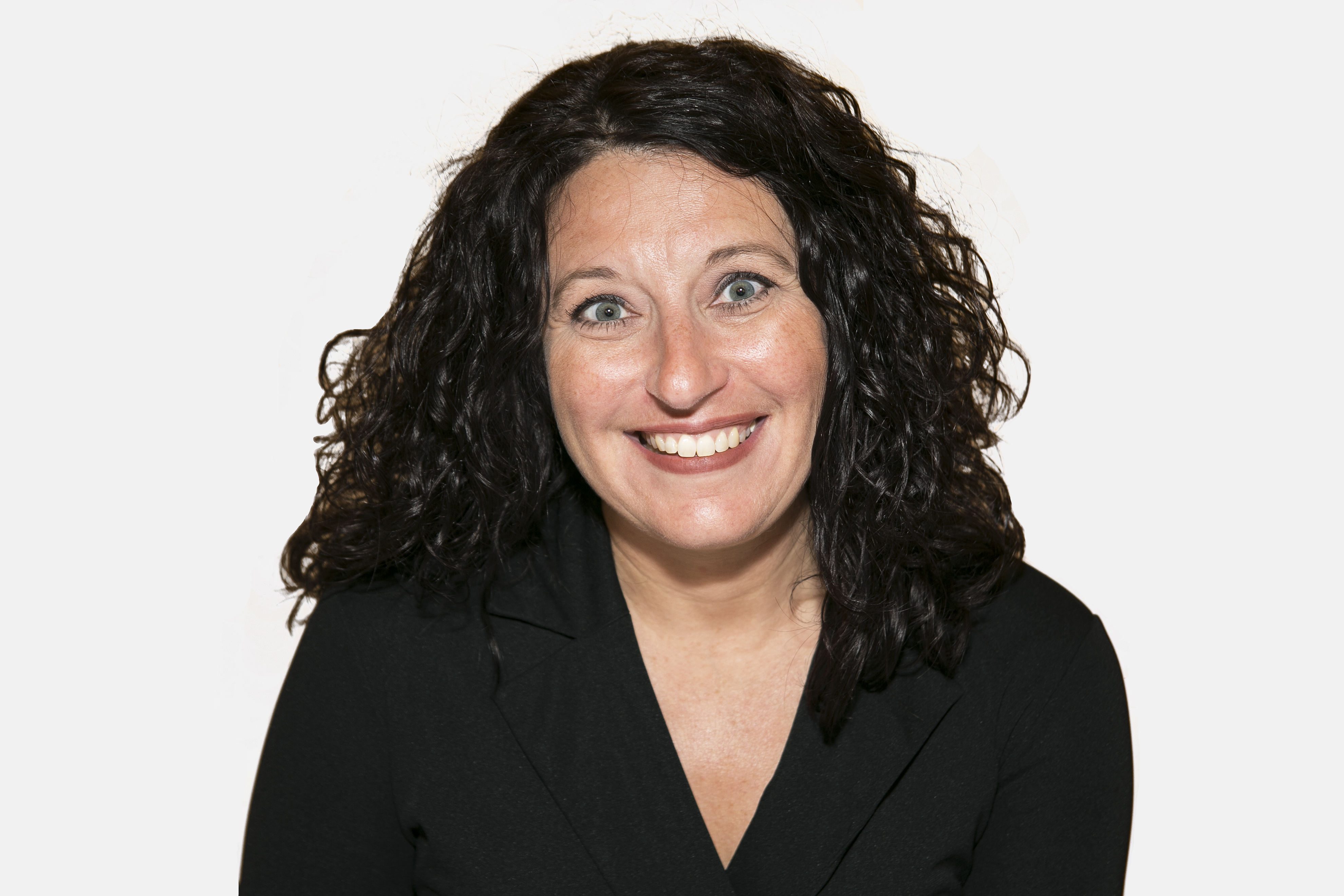 Jami Dellifield, OH
The PILD 2020 virtual conference was a wonderful experience. I will admit to being skeptical at first at the potential long hours in front of the computer, but the speakers were informative and motivating and the breakout sessions engaging. One speaker asked the question: "What qualities must a person demonstrate to earn your trust?" I have been reflecting on this during this time of teleworking because it is more important now that I continue to be a person who my community can come to for research-based timely information that helps them to strengthen their families and our community. The communication skills I have built, now look different as face-to-face talks are not a possibility in most situations. I hope you will also reflect on this question and continue to strive to be your best even if you are struggling with "things not looking the same". This conference showed me that being stretched outside of my comfort zone can be defining moment in personal growth.
Liz Espie, TX
I'm so appreciative for the opportunity to attend the virtual PILD conference. While I love face-to-face conferencing, this conference was very informative. I was inspired by Jermaine Davis's speech. Making sure you bring your TAGS (talent, abilities, gifts, and skills) to the job is an important message that I will share with fellow association members. I thought the panel discussion lead by Dr. Steele was relevant of current times, with tips for engaging elected officials and making sure there is a purpose and goal for meeting with elected officials and stakeholders. I enjoyed this conference and I'm excited to attend PILD in 2021!
Denise Everson, GA
PILD Conference was a unique opportunity to learn more about the critical role Extension faculty play in ensuring the continued support of food and agricultural production and safety in the US. Beginning with a lesson in "where are we now" and "where do we want to go?" Jermaine Davis reminded us we cannot solve big problems alone, we must use our power of influence to work with partners within and outside our organization to meet the needs of our communities. I was especially surprised to hear from two Georgia Extension employees, Mark Latimore and Faith Peppers, as they explained how UGA and Fort Valley State University work together to coordinate and communicate our efforts and impact. Doug Steele and Marshall Stewart reminded us the game has changed - our funding is dependent on productivity. We must do great work in the communities we serve; and we must share the impact of that work. Overall, the conference was a reminder of what we must keep at the forefront of our work in communities & relationships. We must find ways to move from being a "public office" to building the relationships necessary for "public service". Relationships are critical to understanding the values and priorities of the people and communities we serve, so we can work together, building on resources and assets, to create cultures of change. PILD helped re-center my thoughts around the work we do and feel better prepared for future conversations with elected officials and stakeholders. Borrowing from Stewart: it is a privilege to serve our communities; it is our responsibility to serve our state; and it is our obligation to serve well.
Lisa Fishman, ME
This is a great time to get back to our core values, and to reboot how we communicate who we are and what we do. Marshall Stewart reinforced to us that we can be our best, most creative selves when we are pushed to places we would never have gone. Covid 19 has pushed our thinking out of bounds, and it may be uncomfortable, but our best work has come out of this pandemic. Leadership is what Extension can offer in trying times. In Extension, we KNOW how to do programming, and we KNOW how to work with diversity. What really hit home for me during the virtual PILD session was that our message and methods, no matter how on-point, will fail if delivered at the wrong time, under the wrong circumstances. Covid 19 has interrupted HOW we do our work, but shouldn't change WHAT we do. This is the perfect time to let our community partners know we are here and to educate them on what we are doing to continue our community involvement and connectedness during such a time of upheaval. This is the time to make sure our funders know that we are adapting rapidly to address concerns related to food security and issues of safety. To let them know how we are continuing to engage youth in both educational and interpersonal ways. This is the time to show leadership.
Shelley Frazier, MI
Thank you NEAFCS for the opportunity me to attend the first virtual PILD conference. Connecting with colleagues and extensions from across the country is both exciting and enlightening. I love to hear about what they are doing in their states, and how I can use it in my own programs or share it in my state. Learning how to communicate with legislators is informational and helps with my confidence to do so. The Keynote and Capnote speakers were phenomenal in addressing extension and the unprecedented times. They both gave insights into how things will be and are different and how we can and will be better after this time. I especially enjoyed listening to Dr. Marshall Stewart with his insights into extension and how extension has weathered many ups and downs. The break out session with Angela Gupta of the University of Minnesota Extension and their use of Empower U, empowered me into thinking how useful a tool it could be and how it can be used in several different platforms. Thank you again for the wonderful opportunity and I encourage anyone within extension to attend future PILD conferences.
Elizabeth G-Mundoma, VA
The PILD web conference was eye opening to me given that I have been in Extension for 18 years but have never participated due to costs and family commitment. The topics covered were especially beneficial to me. The most beneficial were the communication seminar; I learned how I apply purpose, vision and goals that will give clarity of what I do much easier to my stakeholders. I also learned how to better engage officials in my programs, even though after every election time I have to gather together my folders and send to city hall. I also learned about building trust within communities that may not have used cooperative extension before. Overall the conference was eye opening and I hope to acquire some of the books that were referenced by the speakers. Thank you for the scholarship, I look forward to attending in person when the world is back to "normal".
Lori Hayungs, IA
I feel more confident approaching policy makers based on the overall messages throughout the 2 days.
Here  are my takeaways.
We need to take out the "psychological noise" (big words, pretty phrases, I should say "x" etc.) and restructure and recalibrate my message (when it comes to an elevator speech).
"Fallacy of Should' s" - the idea that we need to be able to distinguish and consider between what "is" and what "should" be. The real world vs the ideal world.
Our ideas get us excited but we need to put that excitement into the REAL  world to make things happen.
Consider the ROL (Rate of Learning) vs the ROC (Rate of Change) to get the PVG (Purpose Vision Goals.
Fake work is NOT aligned to the vision and mission of the organization. You need to continue to share your team's whys quarterly.
I really appreciated the opportunity to attend. I have not gone for almost 5 years because of the cost and the time of year. I really enjoyed when I attended as a first time attendee and immediately jumped on the opportunity again this time, as well as encouraging our Iowa Affiliate members to also take advantage of the sessions. I was able to gain additional knowledge about EDEN as well as consider how to utilized everyone's TAGS (Talents, Abilities, Gifts and Skills)
Heather Janney, FL

Attending the Public Issues Leadership Development Conference helped me to get an update of what's going on across the nation with all of Extension. It has helped me to understand better ways to communicate Extension to our stakeholders and elected officials and gave ideas of ways to build rapport with these individuals. Hearing how others were dealing with the current COVID-19 was helpful to know that we are not alone and are all facing this together.
Mackenzie Johnson, IA
I had to push myself out of my comfort zone to sign up for the PILD conference. While very enthusiastic about Extension work, I felt unprepared and intimidated by the thought of advocating for Extension with my legislators but figured no better way to learn than to engage in the professional development to go for it! While the change to virtual conference did not involve conversations with legislators, I was still able to gain important information that helps me feel more confident moving forward! The speakers were thoughtful, practical, and engaging. While I gained excellent insight into some aspects of the National Extension network (like the Extension Disaster Education Network and the landgrantimpacts.org), I feel most excited about what I learned from the Keynote Speak, Dr. Jermaine Davis. He spoke about research around communication and influence. From his presentation, I was able to come up with my own plan for conversations with legislators in the future!
Check my emotional dimmer switch to make sure my passion doesn't come on too strong
Prepare statistics about impact, but match each one with a story
Have specific ask in mind for what I want and something I want them to start, stop, or continue doing
Have a specific meaningful quote I want them to remember, and use thoughtful repetition throughout the conversation
Thank you to NEAFCS for supporting my engagement in a meaningful and confidence building professional development opportunity!
Sean Michael Knurek, MI
As a young Extension professional, I find tremendous value in having the opportunity to interact with seasoned veterans from our field. The Virtual PILD conference was no exception. Dr. Jermaine Davis started with a very grounded yet energetic presentation discussing the concepts of influencing within and throughout our organizations. This was an excellent kickoff to the event, and I have spoken with other Educators who attended PILD and we agree that Dr. Davis would be a fabulous individual to approach speaking to our organization at a future event. I was relieved (while being concurrently frustrated) that other Extension organizations are facing the uphill battle of being "the best kept secret" in their respective states. I appreciated the discussions that were had by the individuals who have broken through that perception barrier and have been successful in promoting the economic, social, and academic values of Extension. I find these conversations difficult as a younger professional. Hearing Ms. Miller's speak to the success of the horse facilities in Mississippi was an excellent snapshot of creating and promoting value, and achieving success. I also appreciated the breakout session regarding Extension's roles in disaster work. As someone who entered the Extension world due to grant money that funded a number of positions during the Flint water crisis, I was pleased to hear of the emergent work of others nationwide. I certainly hope to attend in person to experience the famed Capitol Hill portion of the conference in the future when we return to "normal."
Gina Lucas, MO
The Public Issues Leadership Conference (PILD) 2020 was a perfect demonstration of how to adjust to the unique times in which it was held.  The COVID-19 epidemic has forced us all to rethink "business as usual."  How do we continue to achieve our mission under difficult and fluid circumstances?  PILD showed us how to adapt quickly, learn new things and incorporate new tools and to work together in new ways. 
From the opening keynote presentation by Dr. Jermaine Davis, "Influencing Up, Down and Across your Organization," facing our current reality in order to lead into the future was a consistent message.  Davis quoted Albert Einstein to reinforce this idea, "The significant problems we face today cannot be solved at the same level of thinking we were at when we created them." 
The capstone presentation by Dr. Marshall Stewart further maintained this message as he explained that these unprecedented times were going to bring about a "New Normal, a New Reality and New Opportunities."  Stewart explained that the issues, conditions and circumstances are prime for Extension to communicate, partner, serve, innovate and lead in imaginative, creative, innovative ways. 
The "Moving Knowledge into Solutions" themed conference offered many practical panel discussions and breakout session options to help us "Tell Extension's Story." We can no longer be the nation's "Best Kept Secret."  We must be better at "Communicating the Current and Future Value of Extension."  As Stewart shared, "People are looking for leadership.  It is our time to lead."
Kimberly Martin, VA
This was my first time attending the PILD Conference, and I thought the virtual 2020 conference was wonderful. Even through these most challenging times due to the COVID-19 pandemic, the PILD Committee successfully hosted a very empowering and valuable professional development opportunity. The "Moving Knowledge into Solutions" was fitting, as Extension has adapted to change, and we can share our stories about how we helped in innovative ways to meet community needs. I gained valuable insight and strategies into building trusting relationships with leaders, effectively educating leaders about why Extension is essential, and crafting quotable and memorable messages that will make a lasting impact. I learned that we need to stop making Extension a "well-kept secret," where we assume people know what Extension is doing to help change many lives, especially during this difficult time. As I plan future programs and events, I will invite our local leaders and state representatives, which can help with relationship building. Specifically, I really liked having a "brunch session" for leaders and stakeholders to hear what Extension is currently doing, while Extension can learn what is important to them. From this interactive session, Extension can plan and adapt initiatives moving forward utilizing our TAGS (talents, abilities, gifts, skills), while upholding Extension's purpose, vision, and goals. Lastly, I would like to thank NEAFCS for supporting this meaningful professional development opportunity. It has helped build my confidence level to "move knowledge into solutions."
Margaret McAlpine, FL
Attending the "Virtual PILD 2020" conference was my first virtual conference and my first PILD conference. Conducting the 2020 PILD conference via Zoom demonstrated how extension can adapt to current trends and develop ways to reach its audiences. Attending the presentations via Zoom provided a different experience with the presenter(s) versus sitting in a large conference room. It was a unique experience. Such topics as "NIFA Update" to "Building Rapport with Elected Officials" provided me with usable information as both FCS Agent and Associate CED. While acquiring new ideas/information for outreach, programming, and resources I was energized about the valuable services extension provides to its local communities, state and federal Governments. Most helpful was the follow-up email that was sent by JCEP with links to video recordings, speakers bio's and resources. This provided a great way revisit the and digest all the information that was offered during the conference.
Caitlin Mellendorf, IL

In attending the virtual conference held by JCEP in 2020, the main message I took away was about storytelling. From phrases like "how we tell the story is more important than what we tell" to "do not share a statistic without a story," storytelling is important whether we are being leaders in Cooperative Extension or asking for assistance from elected officials, local partners, or other stakeholders.
Storytelling shares a message, and our messages become more impactful when told through a story. In listening to our speakers, I realized I have done this before with stakeholders by sharing this story.
I teach many hands-on cooking classes each year. Classes cook a full meal using multiple recipes, and participants work in small groups on just one recipe. When everyone is done cooking, the class creates a buffet of all the recipes; they eat together while I teach a lesson. During a Taco Tuesday cooking class, one father shared he did not like guacamole, a recipe on the menu for that night. After eating, he went over the group who made the guacamole and asked if the group did anything different from the recipe. He told everyone he really liked this guac, and on his evaluation, the father planned to make the recipe at home.
An Extension program influenced a community member and impacted his food preferences. This what we do. And we can share these stories.
Susan Milender, ND
Thank you so much for offering me this scholarship to attend PILD in a virtual climate.  This conference informed and inspired me.  The virtual conference was a total success.  Participants were encouraged to attend an important orientation a few days ahead of the conference during which we were introduced to the Zoom platform and how the organizers were planning to implement break out rooms.  This orientation set the stage for an educational experience.  First, the speaker's topics were timely, relevant and exciting.  I will be able to apply the information and resources directly to my county.  Especially, I appreciated hearing from Marshall Steward from the University of Missouri who gave direction for the future of Extension related to food insecurity, 4-H in K-12 education and rural mental health.  Second, I appreciated the information presented which explained PILD and JCEP as well as the connection to organizations.  This was brand new to me.  Third, I never have thought about attending PILD and would not have attended had the conference been in Washington DC due to the expense, time, as well as not being involved at a national level with my organizations.  In the future, I definitely would attend again especially if this conference were held in a virtual format.  In addition, because of what I learned and the confidence instilled about telling my Extension success stories to my community leaders and elected representatives, I may be more inclined to get involved in organizational leadership.  Thank you for this wonderful opportunity.
Kimi Moore, DE
As a first timer attending PILD, I learned many things to help me grow as a leader in Extension and in my personal life. I was especially motivated by Dr. Jermaine Davis's segment on "Influence with the Carpenter's Rule" and building trust. Breaking down what trust consists of (comfort + competence + confidence) and asking of ourselves "what qualities must a person demonstrate to earn your trust?" allowed me to think deeper about how I cultivate trust in others and how I can better do this in the future. The timely presentation on the "New Normal" allowed me to see some of the benefits and opportunities that can lie in this otherwise dark time. One statement around innovation that stood out to me is "Sometimes you don't know what you can have until you let go of what you have." Change can be difficult because we don't want to give up our usual ways of doing our work. I think that during this home-bound era we are being forced to let go of "what we have" to try some of these innovative methods and ideas. This gave a positive spin to our current situation and again allowed me to see it as an opportunity instead of just a burden. Overall, I learned a lot throughout the two days of presentations. Each presentation and speaker gave different ideas to help inspire and motivate in my role in Extension.
Christina Pay, UT
As a new FCS faculty, I have tried to take part in professional development opportunities in order to learn the various aspects of Extension. This conference provided me with another window into a different role Extension plays. While there was much I did not understand because of my newness such as various acronyms and references to programs unfamiliar to me, I did enjoy the overall messages and discussions. In particular, the keynote by Dr. Davis and his reminder to remember why it is we do what we do and to have a purpose, vision, and goals. The panel discussions were also helpful and provided some good takeaways for me, ie: "the way we do things may change but we will continue to help people change their lives"; "the level of trust of the community is one of the greatest tools we have"; and the advice to "keep messages relevant, brief and direct". These can be applied in all arenas of Extension work. The most valuable session to me was Dr. Marshall Stewart's remarks. He gave a clear and concise viewpoint on Extension and the best approaches to reach our communities, ie: "tell the story", along with the challenge to engage, serve and innovate. I was also touched by the Show Me Resilience video he showed. Overall, the conference was interesting to me and has given me more of an understanding of PILD. I am grateful I was able to participate.
Marcia Parcell, IN
The theme of PILD 2020 "Moving Knowledge into Solutions" is certainly a timely theme for our unprecedented times. Karen Minden, PILD Chair, opened PILD with the song "We are the World." As Extension professional, we are working to make people's lives better with the knowledge that we share with them. We are encouraging them to make small changes that can have a tremendous impact in their lives. Karen introduced Dr. Jermaine Davis to speak on "Influencing Up, Down and Across Your Organization." In Dr. Davis' presentation, I gained the idea that we have to calibrate our ideas with the real world. His example was in our ideal world we think that we can leave our computer in our unlocked car with the windows rolled down. The real world requires us to behave differently. He developed this idea further by comparing ROL (Rate of Learning) versus ROC (Rate of Change). In the world, companies and individuals have to be on top of both of these matters. He shared examples of companies who failed to keep up with the rate of change. From this topic, he moved to leadership. He stressed that once a quarter we should be talking about the why of our organization. Organizations are striving to have the right person on the right bus in the right seat. Organizations hire us for our TAGS (Talents, Abilities, Gifts, and Skills). I need to be certain that I am using my TAGS for Extension's purpose. Thanks for this great opportunity!
Rhonda Peters, NC
This was the first time I had been able to attend the PILD Conference. I recognize that it was a different experience since it was virtual, but I actually REALLY enjoyed the virtual experience. I would have loved to have been able to meet and network with different professionals, but the learning experience from the outstanding speaking platform you all put together was amazing. Although I really enjoyed each session, the opening keynote presentation was probably the most powerful for me personally. I was able to apply the information I learned directly to a graduate course I was currently enrolled in, as well as see many opportunities for future implementation. I loved one of his points, "you can't change something if you don't recognize it as a problem." I think this is important as we engage in personal reflection for professional development as well as how we conduct needs assessments to enrich our programming. It is an especially vital lens to think through when engaging public leaders and stakeholders to become part of the work with Cooperative Extension. Overall, I think this was such a valuable experience for me personally and wish that more people would take advantage of the opportunity to participate. Thank you so much for the opportunity to attend and for all of your hard work in putting this outstanding program together.
Alethea Price, KY
This has been an interesting year of firsts. It's the first year I've served as a state officer, the first world-wide pandemic I've personally experienced, and the first year PILD has been held as an online conference. Planning the trip to Washington DC to tell Extension's story on Capitol Hill was a bitter sweet concept for me. At first, I was nervous to have this task ahead but then I remembered I'll get to learn new things and meet other Extension professionals who would become new friends. Although the conference was not held in person I still feel like I gained some of the same skills that were intended. The speakers were all extremely knowledgeable. They gave great presentations that helped me realize new ways to facilitate outreach through my work. Overall it was a unique experience that inspired me to continue working in Extension. I look forward to running for state office next year as well as participating in PILD 2021.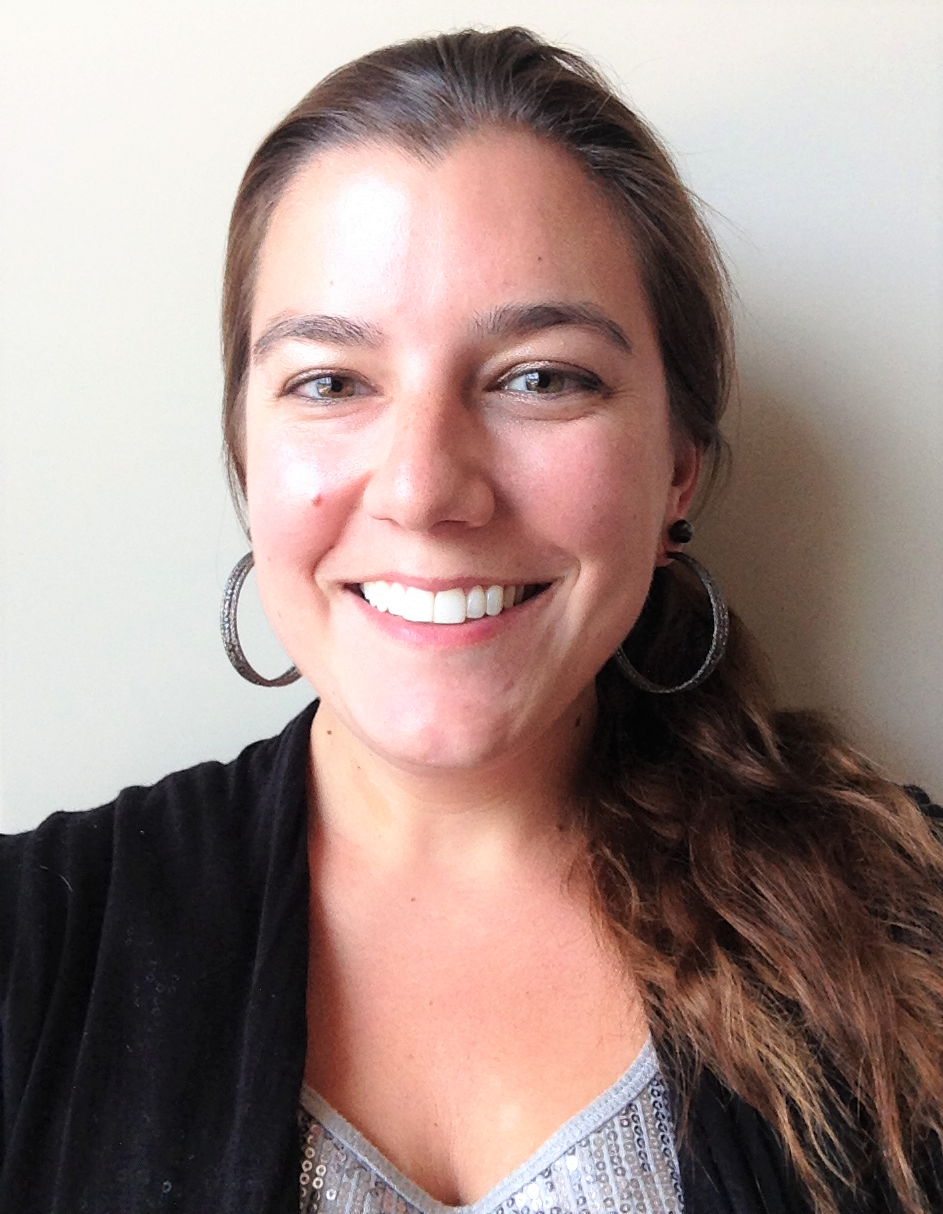 Sarah Roberts, NE
I was really disappointed when the in-person conference was cancelled, but I have to say, I was very impressed with the 2020 virtual PILD Conference! I especially appreciated the comments made by Dr. Jermaine Davis and by Dr. Marshall Stewart. The discussion on cultivating trust was something that relates to my organization because that is a huge topic of interest with us right now. Trust is based on the interactions we have and the relationships we build. I also connected with ideas on telling our Extension story to our audiences. This really resonated with me and provided me with many thoughts on how to partner with others and serve my community. It is important to make local changes and utilize acts of kindness and generosity to help make a difference. As Extension educators, we need to employ innovation, creativity, and imagination as we work in our "new normal" to achieve our goals and purpose.
Kristy Spalding, OK
Due to the worldwide COVID-19 outbreak, PILD was a unique experience this year.  Although greatly different, the conference was very beneficial.  The committee did an awesome job reorganizing the meeting to a virtual conference. 
Dr. Marshall Stewart's presentation on "communicate, partner, serve, innovate and lead" spoke to me directly as a county extension educator.  The "innovate" portions hit home during this time of "telecommuting".  A crisis causes us to do things we would never have tried before.  One of the biggest challenges of change is not figuring out what we will do, but rather what we will not do moving forward.  Sometimes you do not know what you CAN have until you let go of what you DO have.
Cheryl Spires, OH
I am very thankful to NEAFCS and Ohio JCEP for encouraging and supporting me as a participant in the 2020 PILD Conference. Not meeting with our public leaders in person was disappointing, but I believe I am now better equipped and more confident in my ability to communicate with our elected officials now and in the future. The PILD planning and leadership committee worked quickly to provide us with practical information in a virtual format. The keynote speaker, Dr. Jermaine Davis, inspired me to clarify my goals and the direction I am heading. So many times, the details of tasks slow me down, and I have no plan for my destination. I do not want to be doing "fake work," work that is not aligned to OSU Extension or Ohio SNAP-Ed's goals. Dedicating time and effort to the results ahead of time will make it much easier for my team and I to follow a clear plan. Sharing our vision and specific needs with legislators makes conversations easier and important. The panelists shared great examples of how they have helped to develop great name recognition, understanding of Extension and strong avenues for Extension funding and impactful programming. It was motivating to hear each one speak with confidence and excitement about the collaborative work done with public stakeholders. I plan to take the guidance and work with Ohio State University Extension colleagues to share our story and future with Ohio political leaders in order to build a stronger tomorrow for Ohioans.
Sara Sprouse, IA
Attending PILD virtually was an unexpected, yet much appreciated, opportunity this year. I plan to use the information learned from presenters to guide my interactions with key stakeholders and decision-makers in the communities I serve, in my state, and nationally. Attending PILD also offered the opportunity to hear from and start to make connections with those who play a part in the leadership of Cooperative Extension.
Stacey Stangel, OH
Initially, a leadership development conference seemed the wrong place for me to start my membership with in NEAFCS. This is only my second year working for Central State University Extension and first, as a member of the NEAFCS. This conference and the content format convinced me otherwise. This was the right place to start. Building relationships and providing outreach about the goals and mission of Extension has become the beginning of a conversation. Before, I started with what my programming has to offer and I threw some extension information in along the way during conversations. I revised my "elevator speech" to put the Extension message up front and then move into the meat of the spiel with how my programming fits with the goals and mission of Extension. Now, I wrap it up with a solid basis for the success I that I can offer through Extension programming. A number of times during the presentation I heard speakers mention Extension "as the best kept secret." That resonated with me because that is what it seems. This conference inspired me to want to change my messages to reach further in the communities that I work within. I want my message delivery to be more effective. I think that including all the Extension options and programming, I can give people the availability of more than just my programs. This creates potential for better community relations for CSUE in Cuyahoga County. I am grateful for having had this opportunity. While the board may be disappointed for not having a destination conference, I am thankful it was in webinar format so I could attend. So thank you for all the planning and re-planning that was involved in making this a very successful experience for me.
Sandy Stoneman, VA
What a wonderful job getting this conference moved to a virtual platform in such a short time! I am positive that it was a tremendous amount of work behind the scenes but it seemed to run smoothly from the attendee side of things. My two favorite presentations were Telling Extension's Story by Terrence Wolfork and the Capnote Presentation by Dr. Marshall Stewart. Both of these presentations provided relevant suggestions and guidance on how to improve our Extension message and showcase the work that we do. They were also both very easy to listen to and understand. The panel discussions were good but at times were difficult to stay engaged with. To me, panel discussions seem to work better in person. I appreciated the grant and job information that we received from Dr. Scott Angle. I attended the breakout session Building Rapport with Elected Officials. This was somewhat a panel discussion but was more intriguing. The speakers, in addition to talking, had pictures and even a video to show as examples of how they had successfully gotten elected officials and the public involved in or educated on their Extension programs. If this conference had not been held virtually and a scholarship made available, I would not have been able to participate. Thank you so much for the opportunity to attend!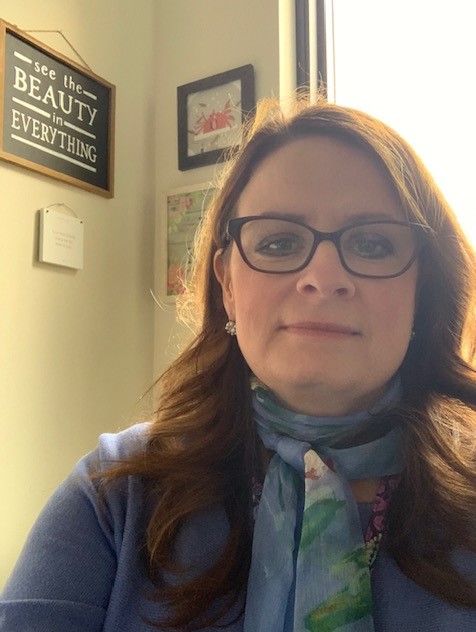 Debra Ann Studebaker, MI
My position as a community nutrition instructor does not require a lot of engagement with stake holders and legislators. What I will take away from Dr. Davis's presentation is the importance of speaking about Extension with the passion I feel for it. When we are "selling" our programs to partners that we should always use statistics with a story. A good reminder because many people remember the emotion and not the math. From Mr. Stewart I learned the importance of moving forward in a calculated and thoughtful way. As an extension educator I am actively communicating with my partners in a way that is serving them in a way that is creative and helpful to them. I hope to be a part of the leadership team that will provide education in a new accessible way for all.
Lauren Nicole Woods, TN
This was my first experience with PILD, as well as my first experience with an online conference. I felt that it was a very beneficial use of time, and I believe I would enjoy going to an in person meeting in the future. I greatly enjoyed Dr. Angle's discussion on NIFA, and what it will look like going forward. For me, this was one of the most interesting bits of information because it gave us insight into the world of big government and politics. Because of the issues with the breakout sessions, I missed 15 or 20 minutes of mine. Though what I did see of breakout session 4 (Equity), I felt could be applied in my work.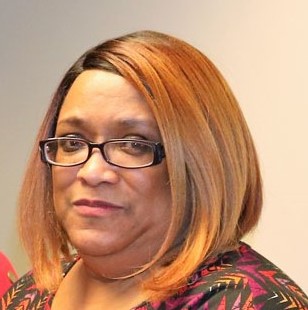 La Wanda Wright, VA
With the COVID-19 spread in its beginning stages, it was wise to change the PILD Conference from a face-to-face tradition to an on-line opportunity.  As this was my first time attending the conference, I was thankful I could participate in the comfort of my living room.  I was also grateful to receive a scholarship. Though I would  have loved to assemble on the Capitol steps, the  virtual platform afforded the "grassroots" feel that was necessary.  After all, we are undergoing an attack by a novel coronavirus.  One cannot easily write or even speak without great emotions  (I personally  experienced a friend on a Covid-19 induced ventilation and a relative at risk of  losing his business).  As great as the PILD presentations were, I wondered how relevant could they be during and after a pandemic.  This was a new  experience  globally.  I remembered Dr. Jermaine Davis (our keynote speaker)  warned, "You could have the right message but the wrong time."  So, while I paused and reflected to sharpen that message, I was more attentive to my family and served my community in this  crisis.  In such a time as this, Bricklee Miller advised, " Be before your local leaders often.  Give them something to remember."   As my revised VCE message or story  continue to bubble up, I am reminded by  Dr. Marshall Stewart's message , "Extension is resilient and uniquely designed to lead especially in crisis.  It is our time to lead."
Melissa Wyatt, AZ
Attending the Public Issues Leadership Development (PILD) conference virtually this year was a great, albeit not a full, experience. The theme was "Moving Knowledge into Solutions" and for me this is the case. The conference began with a great presentation on communication by Dr. Jermaine Davis. This emphasized that you need to start the conversation and find out what the interests are of the elected leaders or decision makers and if your programs fit in with those interests. This got my wheels turning on how I can do something in my community. After listening in to the presentation of Dr. Marshall Stewart and my break out session presentation by Oregon State Extension on how to build rapport with elected officials, it was clear that I can start the conversation with elected leaders in my counties. I have a working plan on inviting elected officials to be guest readers in a program I have for children. In following the advice of Oregon State Extension, start with something small that you are already doing. For me, inviting them as a guest into the program can allow them to see the programs and builds the relationship for inviting them to be part of other programs and larger events. All it takes is the initial invitation and continual communication to build the relationship to make something bigger happen. This is turning knowledge into a solution one step at a time.