2021 NEAFCS Silent Auction
When we elevate the quality of our common mission, we all succeed. Join NEAFCS in raising the bar of excellence in Family and Consumer Science programming through targeted awards. FCS is focused on the science and art of living and working well in our complex world. NEAFCS is a national association that represents the Extension of land grant universities across the nation teaching Family and Consumer Science. Our membership is 2,824 members strong across 50 states and 3 provinces. All donations to the awards fund are tax-deductible.
This year, we are excited to launch our new Star Donor Club (limited to 100 members). This limited membership shows your support to the NEAFCS Awards Program via a $50 donation. In thanks, you'll receive an electronic badge to display as you wish and, if you attend Annual Session in-person this year, you'll receive a gold star pin to denote your contribution to the success of the association!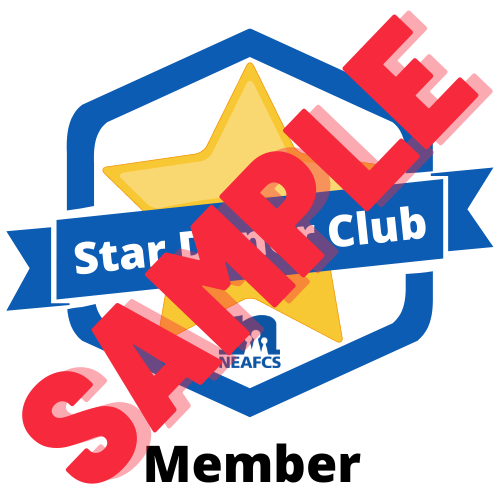 Additionally, we've designed a badge just for our Silent Auction Donors this year! This badge is designed for you to use online, in your email signature, or wherever you wish. To receive this badge, just make a donation to this year's Silent Auction by using the Silent Auction Donation form.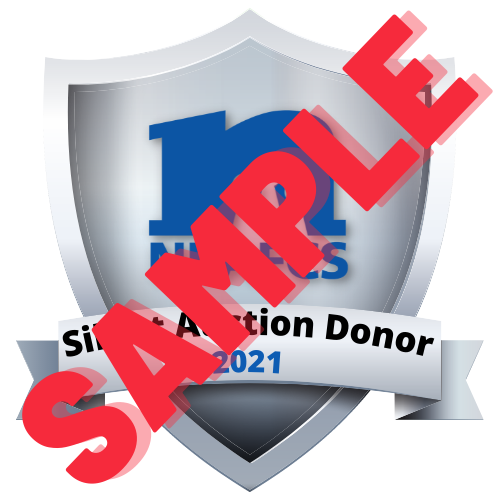 How to Donate:
Download and fill out the Silent Auction Donation form
Email your completed form to us at

[email protected]

Make sure to take at least one picture (more are encouraged!) and send it along with the form when you email it to us
Select an item, or items, that are easy to mail as you will be responsible for mailing your item(s) to the winner after Annual Session
Not sure what, exactly, to donate? No problem, read below for items to consider!
suggested items to donate:
Small, sturdy items that ship easily
Gift Cards
Handmade items such as: cutting boards, quilts or wall hangings, wood carvings, jewelry
"One size fits all" clothing (hats/caps, scarves, etc.)

Food items that represent your state, such as: muffin, cookie or soup mixes, hot sauce,
jellies/jams of fruits that are found in your state (e.g., Prickly Pear for Arizona)